The Sprite Cabin shapes a crystal-like formation on the lakeside
Located in the 'Fragrant Lake' of Huanggang City in China, the 'Sprite Cabin' is one part of the 'wild' getaway homes building plan by architectural practice Wiki World. Adjacent to the Inner Lake Peninsula, the construction puts up two clusters of crystal-like formations surrounded by a bamboo forest. The two geometric structures shape three peaked volumes each covering them in wooden shingles.
The three hexagonal plans of each cabin distribute a bedroom, a living area, and a bathroom respectively. The cutting edges of the wooden lodges frame sharp triangular openings toward the riverscape. The construction applies laminated wood, while each irregular component and node is designed and customized through digital technology, achieving full assembly on-site. The outer facade composes a fish-skin-like shell while the inner surfaces of the volumes put up reflective aluminum plates mirroring the enclosing plantation. The two seemingly conflicting materials complement each other merging the cabin with the landscape.

all images by Arch EXIST
cabins float above ground leaving their landscape unharmed
Following a natural construction concept, the project retains all trees and vegetation on-site keeping the original woodland unharmed. The cabins develop a prefabricated wooden structure fabricating a rustic patterned texture and irregular window openings. Wiki World's design team distributes a double-leveled floor plan shaping an elevated bedroom zone in the most high-reaching volume of the three 'crystals'.
Sticking to the original wild wood construction technique, the cabins apply hand-fired carbonized boards on the facade. All volumes are joined by small metal components that allow repeated assembly and dismantlement. Focusing on the connection to nature and the protection of the wild landscape, the construction raises both clusters slightly above the ground. For the creative group, the reserved scale of the structure brings users closer to both the materiality of the built space and the surrounding environment enclosing the building.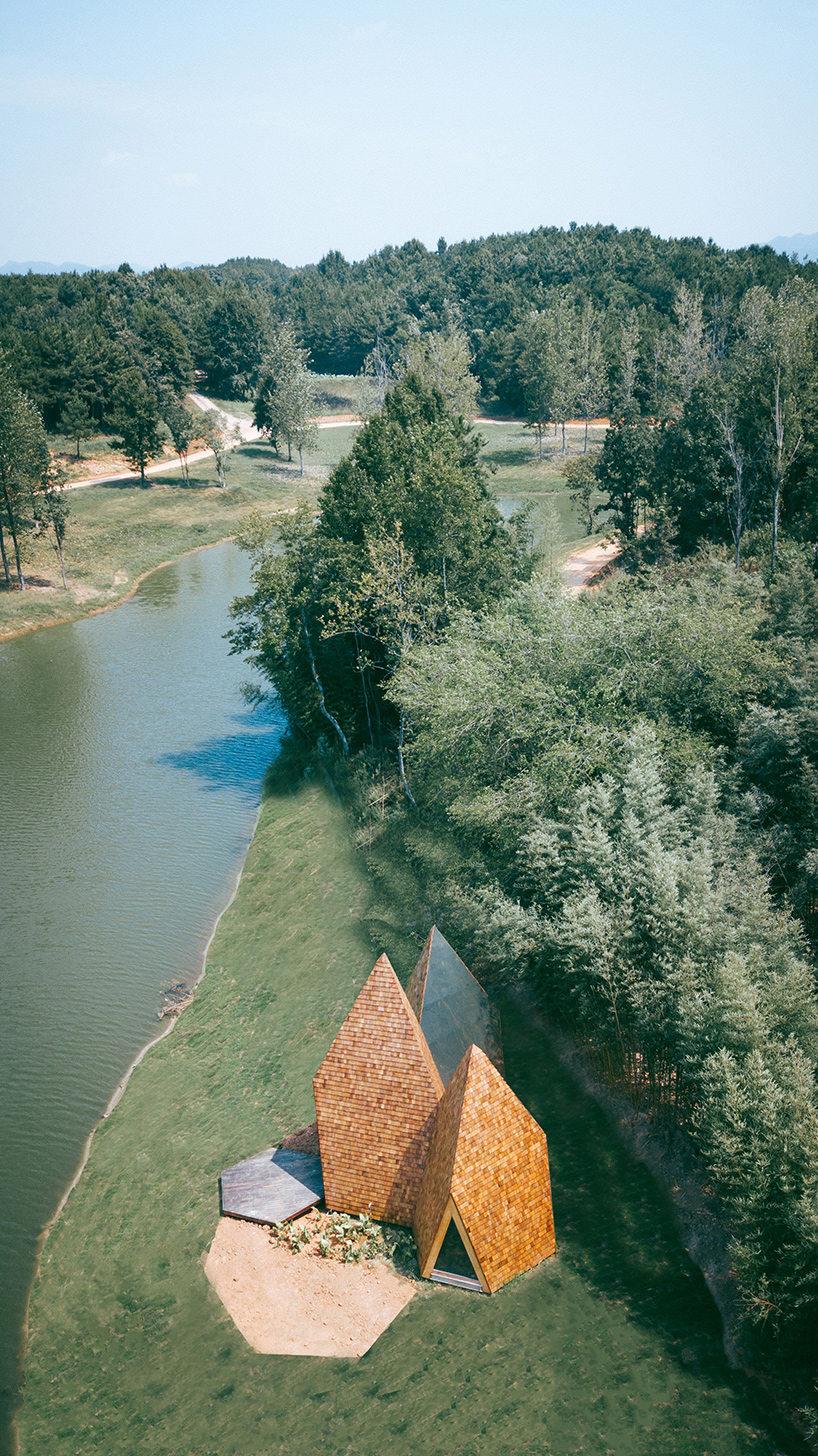 the construction puts up two clusters of crystal-like formations surrounded by a bamboo forest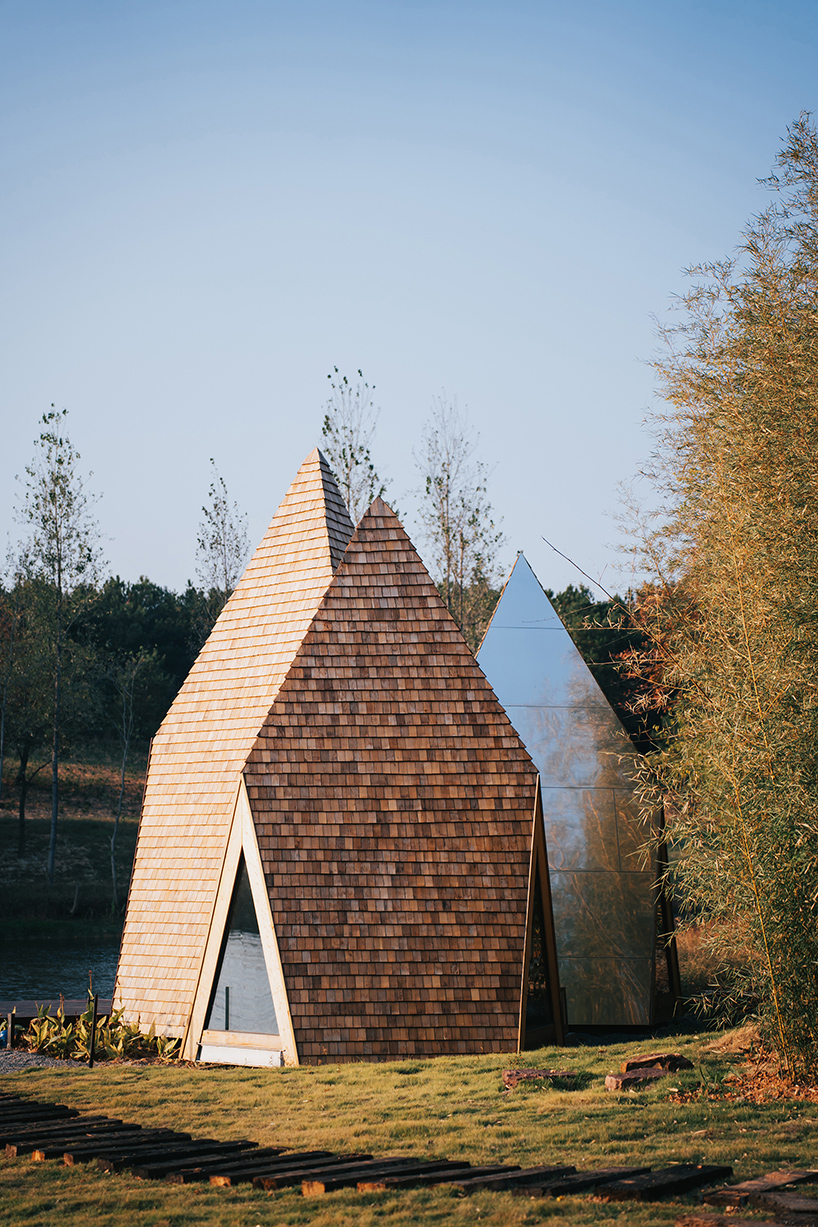 the two geometric structures shape three peaked volumes each covering them in wooden shingles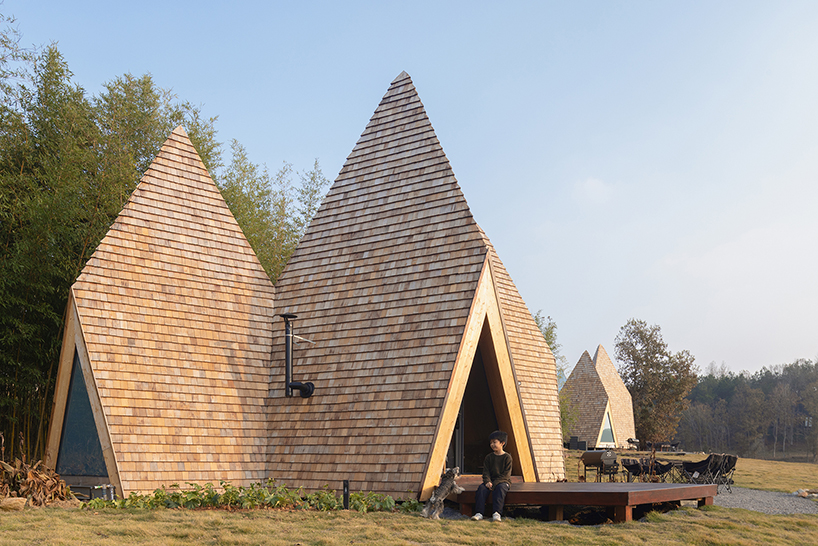 the cutting edges of the wooden lodges frame sharp triangular openings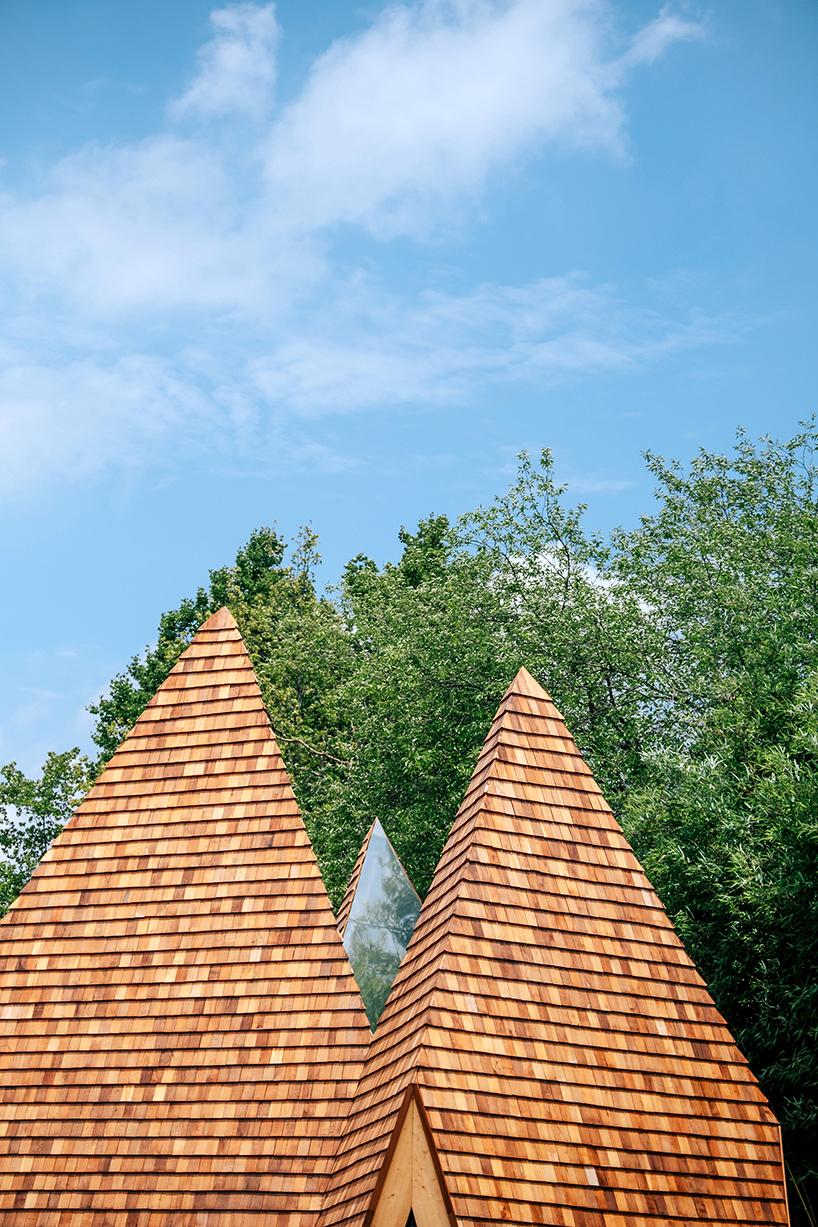 the outer facade composes a fish-skin-like shell out of hand-fired carbonized tiles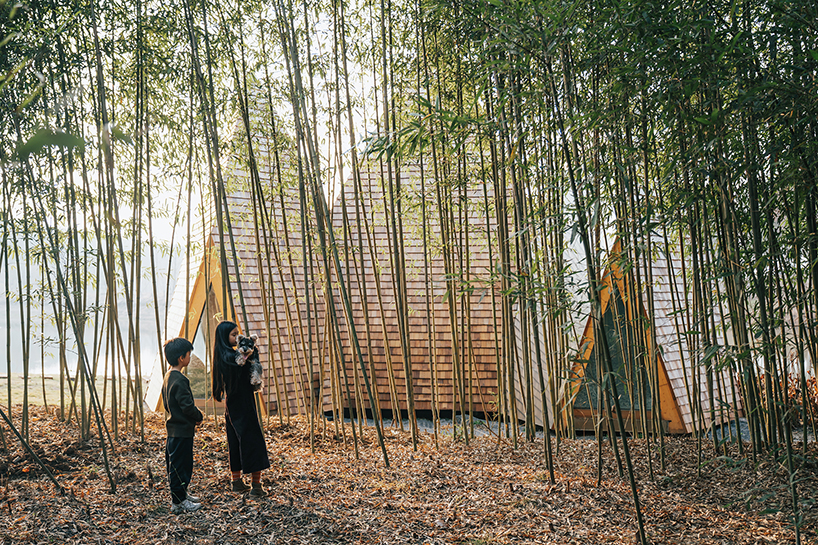 the geometric wooden volumes blend with the surrounding bamboo forest