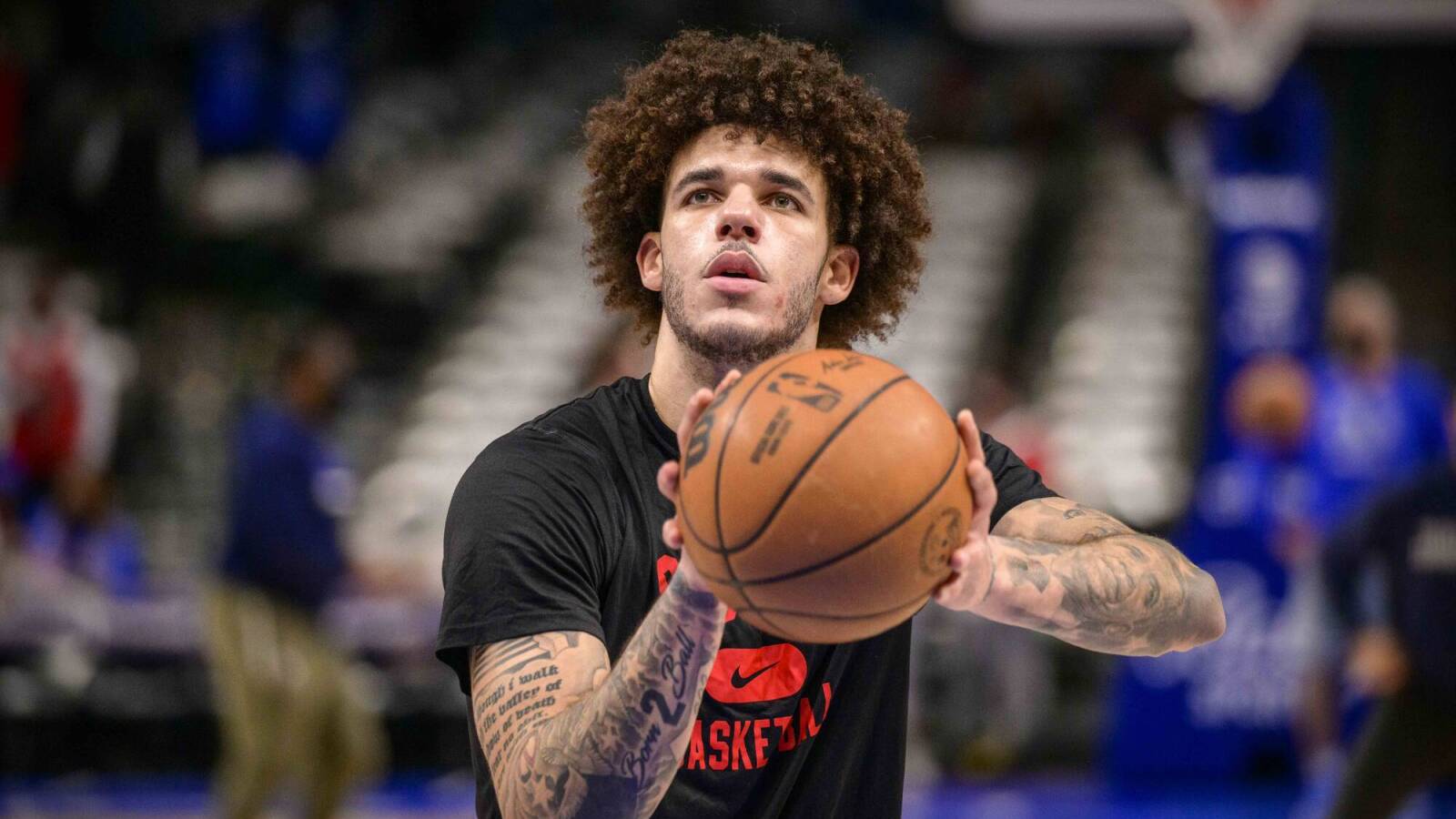 Over the past week, news came down that Lonzo Ball was going to need knee surgery. It will be his second procedure of the year, and his second since he last played in January. Chicago Bulls fans panicked, with worst-case scenarios including the possibility that Ball would never be the same player, his career perhaps fizzling out early, á la Brandon Roy.
That's not off the table: at just 24 years old Lonzo has never played more than 63 games in his five-year career, with this latest absence from action counting as his longest and most worrisome yet.
All could end up well. A player missing a year of time and then coming back fresh and ready is hardly unprecedented in the NBA. That's looking like the best possible trajectory for the Bulls, though, who will start and have to survive much of the season without Ball's ever-important skill set. A unique, distinctly modern glue guy, Lonzo made Chicago tick last year with a combination of on-ball defense, rebounding, some of the best downcourt passing in the league, and as a catch-and-shoot high volume three-point shooter in the half-court. 
It's an odd mix of ingredients that proved crucial to the Bulls' overall stew, which lost its flavor without him — after his injury, they were just 19-23, slipping from the top of the Eastern Conference to the brink of its play-in tournament.
Ball wasn't the only thing missing from the team during their dismal homestretch performance, though. Alex Caruso, his partner in bulldog ball-hounding, missed all of February and wasn't nearly the same player when he returned to the floor. Zach LaVine only missed a handful of games, but after suffering a knee injury around the same time as Ball, he decided Kobe-like to gut out the rest of the season on less than two fully functional legs, and the resulting loss of rim pressure and general dynamism to the Bulls' offense left them tragically — though, sometimes, triumphantly — dependent on DeMar DeRozan's mesmerizing mid-range heroics.
Big second-year wingman Patrick Williams was out, too; from the fifth game of the season until late March, his hand was healing from a freak contact injury suffered at the exact moment that he was starting to demonstrate the aggression that fans and teammates had been asking for, with a startling burst of aerial athleticism at the rim. Williams' performance was a mixed bag when he came back, but included ample more flashes like that, and he comes into year three on the heels of his 21st birthday and with a quickly growing bag of tricks and store of confidence. If the Bulls are to survive Ball's prolonged leave, it will likely have something to do with a significant surge in Williams' effectiveness.
It will also mean a boost in comfort for Nikola Vucevic in his offensive role; a greater adjustment to the third act of his career as he inches deeper into his thirties, ceding way to the more athletic players around him and gracefully handling a big dip in usage as his job continues to be primarily a lot of screening, passing, and three-point shooting as opposed to the more heliocentric, low-post action he most thrived in as the central piece for a number of mediocre Orlando Magic teams. DeRozan's time spent with the ball, along with LaVine's, doesn't make it feasible for Vucevic to luxuriate in such a capacity anymore, and in his second full year in Chicago, he'll need to be better at making more out of less.
DeRozan and LaVine should probably do that too. Especially if Williams is to fully bloom. As much as they and coach Billy Donovan want the young wing to be the off-ball threat that enhances their trio of All-Star vets, his most promising moments involve him getting to do a bit more with the rock. When the Bulls' 2022 playoff seed was set and there was nothing left to play for in the regular season, the older guys sat for a contest against the Minnesota Timberwolves, in which Donovan handed Williams the keys — and the results were spectacular. As the engine of the offense for a night, he scored 35 points on 10-for-21 shooting, looking for once like the (unfair, insane) "Baby Kawhi" nickname might one day fit him.
Regardless of how his offensive role shakes out, Chicago will need Williams to plug a lot of holes on defense. Vucevic lacks lateral foot speed and is often yanked out beyond the paint because of bad screen defense from his guards (DeRozan and Coby White, especially; though LaVine can be just as bad a culprit at times), so a secondary presence down low is crucial to a defense that's lacking the full force of its Caruso/Ball blitzkriegs. Williams has often looked perfectly cast for that part—never more so than when he stuffed Deandre Ayton as a rookie.
They could also be buoyed by a second-year leap from Ayo Dosunmu, who will likely be the player most directly tasked with replacing Ball's minutes. Rookie Dalen Terry will have his chance to prove himself, as well, and new backup center Andre Drummond should give the team the second-unit frontcourt stability that they badly lacked last year. Coby White, whose rookie contract is expiring, is looking at what could be his last chance to prove himself consistent with this team — perhaps some do-or-die pressure will evoke his best self. Journeyman Goran Dragic joins, too, with a lot to add to the team's brain trust. 
The likelihood of all these positive potential outcomes will be greatly increased if DeRozan can mix his own levels just right. As in love as everyone was, last season, when he wowed audiences with the perfection of a certain kind of style, there's no denying that the Bulls' top level is unlocked only with an offense with more built-in opportunities for three-point shooters, and a broader emphasis on ball movement. DeRozan is an excellent passer but only tends to do it when he's dribbled himself into a corner, often when the shot clock is quickly expiring. Williams, Dosunmu, and the rest of the Bulls' youth need more organic looks to truly actualize their talent.
All is not lost without Ball, but it will take a delicate, intricate balancing act from Donovan to make this curious collection of parts hum in a differently successful way. In year three of the Bulls' new front office regime, they will have their hardest time yet convincing fans and media that they're on a coherently upwards path, especially since even staying where they were last year will be a difficult task in an improved East. For the second year in a row, they enter the season more doubted than hyped. It might be exactly where they want to be.