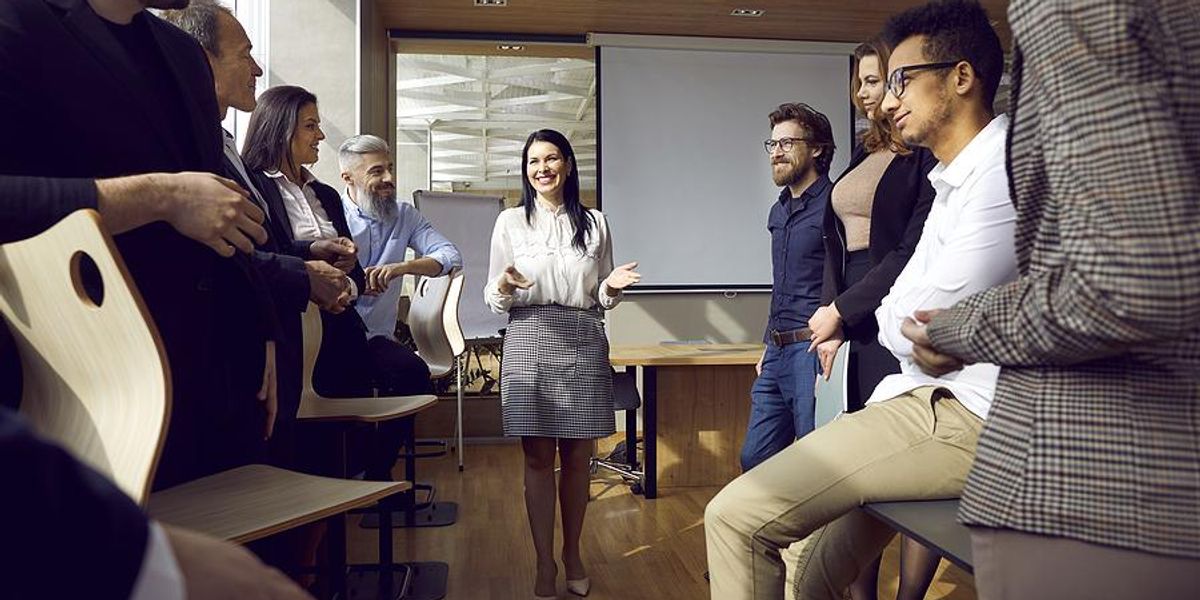 As a teacher coach, I support the development of many types of educators—those trained in traditional university school programs and those who participated in alternative route pathways. I, myself, was an alternate route teaching candidate who took certification courses on nights/weekends in New Jersey. While I am now able to pay it forward by mentoring new educators, it did take several years of me teaching students to gain my "sea legs" in the trade. As a result, I do sometimes wonder if I was able to fully support those first few cohorts of students whom I taught. I also know, however, that even going through formal university teaching programs is no guarantor of success in teaching as all new teachers must adapt to the local school community and cultural conditions where they work.
The recruitment and retention of quality teachers is, therefore, a topic of much importance. Because I assume that others in education also see this situation as a five-alarm fire, I decided to ask education industry leaders, including those in other industrialized nations, if they agree or disagree with the easing of teacher certification requirements, and how we might best retain the teachers we already have. Here are their thoughts:
Australian Institute For Teaching And School Leadership (AITSL)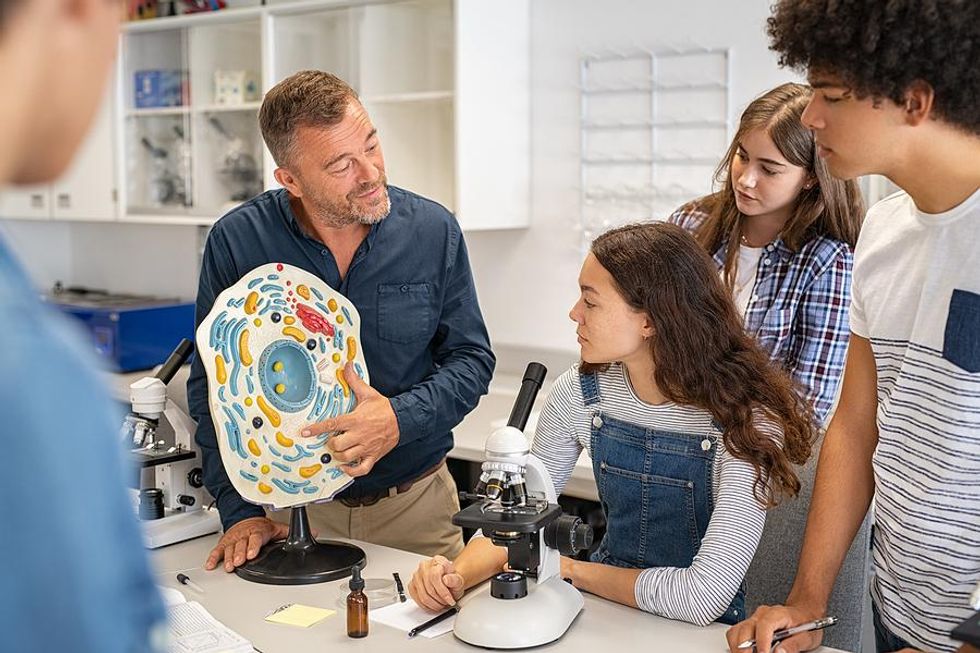 Bigstock
Chief Executive Officer
AITSL collects and collates data that gives a clear picture of supply issues across the nation, and that picture is stark.
Data from our Australian Teacher Workforce Data initiative shows approximately 16% of our teaching workforce are approaching retirement age and we don't have enough people entering the initial teacher education pipeline to meet current and future shortfalls. Additionally, data published by AITSL in late 2021, drawing on the largest ever survey sample of Australian teachers, shows that 25% of the teacher workforce indicate they are likely to leave the profession before they retire, with approximately half of them (13% of the workforce overall) intending to leave in the next 10 years.
The current issues affecting the teacher workforce require flexible approaches—without trading off standards—to match the supply and demand of teachers, speed up entry into the classroom, and improve the quality of pre-service teachers' practical experience within initial teacher education.
However, the increase in teacher supply to meet current and future demand must not compromise quality teaching, including the need to meet nationally agreed standards to graduate from a teacher education course and to register as a teacher in Australia. This will be very difficult for our education employers, but we know how critical it is, given teacher expertise is the greatest influence in schools on outcomes for Australia's 4 million students.
The key to attracting and retaining teachers is professional status. A national strategy to raise the status of the teaching profession could include a series of comprehensive, evidence-based actions to further professionalise the teacher workforce, leading to improvements in self-efficacy, confidence, and work satisfaction.
Australia needs to take comprehensive action now to attract and prepare high-quality teacher candidates, deploy them where they are needed, ensure they are appropriately inducted into the profession, provide opportunities for their ongoing development and recognition of teaching expertise, and, ultimately, retain them in the profession long term.
To read more about the work AITSL does and read our latest research reports, visit our website.
The New Teacher Project (TNTP)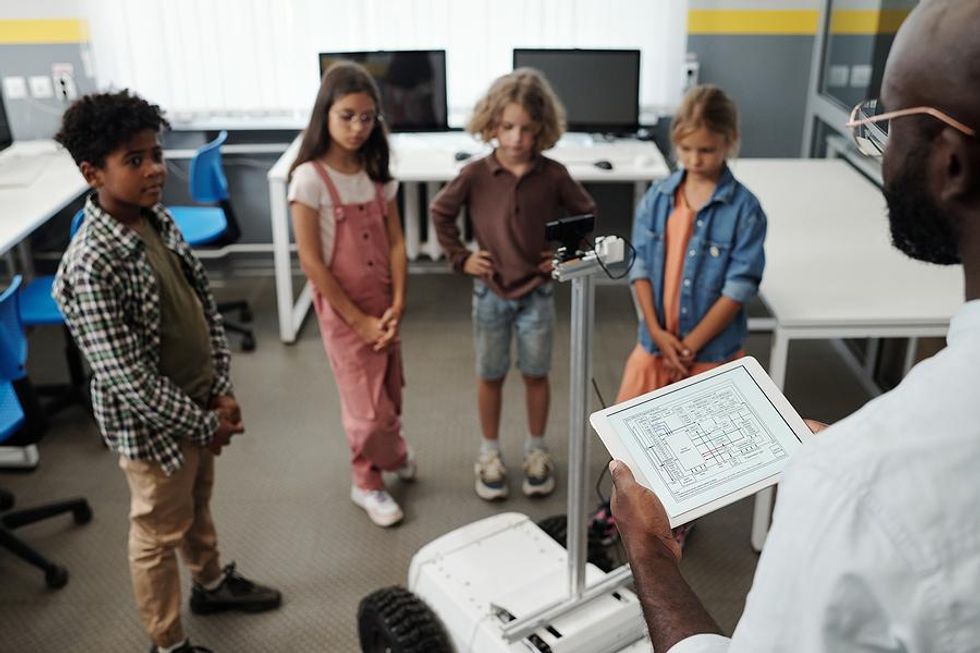 Bigstock
Chief Executive Officer
There are many reasons that school systems are currently struggling to hire teachers, most of which pre-date the COVID-19 pandemic. Pay is too low; job requirements are nearly impossible; pipelines are weak. In response, many states are reforming teacher certification requirements. While this alone will not solve teacher shortages, changing certification to be based on actual teaching ability can contribute to a stronger, more diverse teacher workforce.
This idea guides our own teacher training programs. Our approach to teacher preparation is grounded in three goals:
Breaking down barriers to access to diverse communities.
Incorporating high-quality development experiences and a high bar for teacher performance.
Providing differentiated support that is informed by continuous progress monitoring and improvement.
Unfortunately, teacher certification requirements can work against those goals. Most states requireprospective teachers to pass one or more standardized tests, usually from the Praxis series, to earn evena provisional license. These tests are costly to take and administer, are weak predictors of teaching ability, and they screen out a disproportionate number of teachers of color, undermining goals aroundteacher quality and diversity. Given that we need an additional one million teachers of color, these tests are a significant barrier.
We see this every year in our programs. Teachers with a proven ability to lead their kids to big academicgains (as reflected in test scores, classroom observations, and other measures) face the prospect oflosing their jobs because of their Praxis scores. We also see plenty of teachers who pass the tests but struggle in the classroom.
There is a better approach. Instead of relying on standardized tests, states can refocus licensure rules onactual teaching ability. These measures don't have to include or be limited to standardized test scores:classroom observations, assessments of student work, and student surveys can provide valuableinformation as well. In short, let's stop relying on proxies and base certification on what really matters for our students.
To be clear, this change alone isn't enough. If we don't also improve the value proposition for becominga teacher, we can't sustainably fix the problem. But this common-sense change can start to move us in the right direction.
Teacher Development Trust (United Kingdom)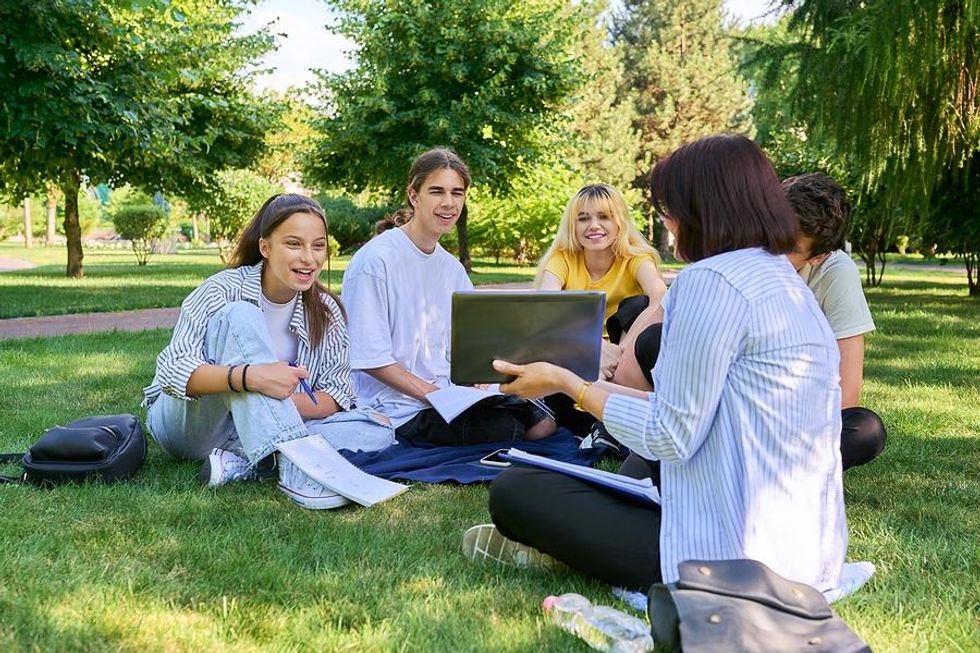 Bigstock
Chief Executive Officer
Here in the United Kingdom, we've also been struggling to get enough teachers. In fact, this current year looks like one of the toughest on record when it comes to recruiting teachers onto initial teacher education programmes.
Like many other countries, we've been worried for some years about retention, although I don't think I've yet seen robust evidence that retention has become a significantly larger problem here since the pandemic. Nonetheless, government in England (because Wales, Scotland and Northern Ireland have their own independent education systems, much like separate states in the USA) has been pursuing a few key policies.
Firstly, government has been raising starting pay for teachers. Even though England's average teacher pay was good by international comparison, our starting salaries were relatively low. Secondly, we've added much more funded and structured support for new teachers. Where previously we had one year of support after graduation, now there are two years of support with schools funded to reduce teaching loads and also funded to provide a trained mentor and a more structured induction programme. Thirdly, government is current going through a major re-accreditation of initial teacher training providers, asking all of them to show how they will meet tougher standards in order to continue. All three policies are facing challenges, particularly with high inflation, economic challenges, and employment market challenges, but the approach here has been to try and maintain or even raise the bar and use support, pay and national advertising campaigns to attract more teachers.
My own organisation, the Teacher Development Trust, a non-profit, focuses on how we create the conditions and leadership to ensure that teachers stay and improve. We train leaders in approaches to improve organizational strategy, professional development, and leadership, based on our research on leadership and culture, with government-funded programmes to train new leaders. This seems particularly vital right now—if we're going to struggle to get new teachers then we've really got to, to coin a phrase from Professor Dylan Wiliam, 'love the ones we're with.'
Takeaways On Teacher Shortfalls And Easing Of Certification Requirements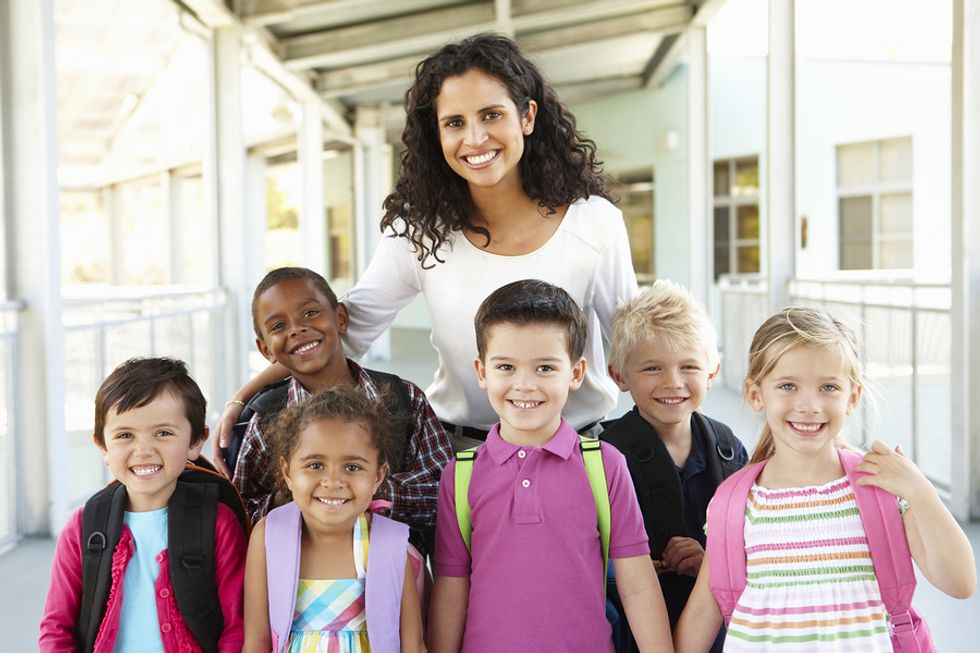 Bigstock
While opinions differ on whether we should be lowering teacher certification requirements, or even if we were ever looking at the right things when recruiting teachers (i.e., focusing too much on new teacher GPAs/test scores), many industry leaders call for ongoing and differentiated teacher professional development and training regardless of how teachers come into the profession. Grow Your Own models, teacher residencies, and apprenticeships in teaching are professional development strategies that are becoming increasingly popular ways through which to address ongoing teacher training needs.
Many of the voices in this article also call out the importance of valuing our teachers as professionals, be that in the United States and/or globally. If we aim to retain teachers and stop the never-ending cycle of hiring, quitting/firing, and rehiring teachers, particularly in traditionally marginalized communities, we need to consider how best to raise teacher pay, make the job of teaching sustainable, and offer ongoing teacher recognition. As David Rosenberg, partner at Education Resource Strategies, adds, "we need to build into daily schedules the time for teacher collaboration and reduce the isolation that many educators feel." Providing professional development that is embedded, ongoing, and targeted to student needs can be a great first step in ensuring that our teachers feel appreciated.
If you would like additional ideas on how to impact student lives without sacrificing your own, and have a life teaching, check out my quick hack teaching courses here. You can also reach me on LinkedIn.