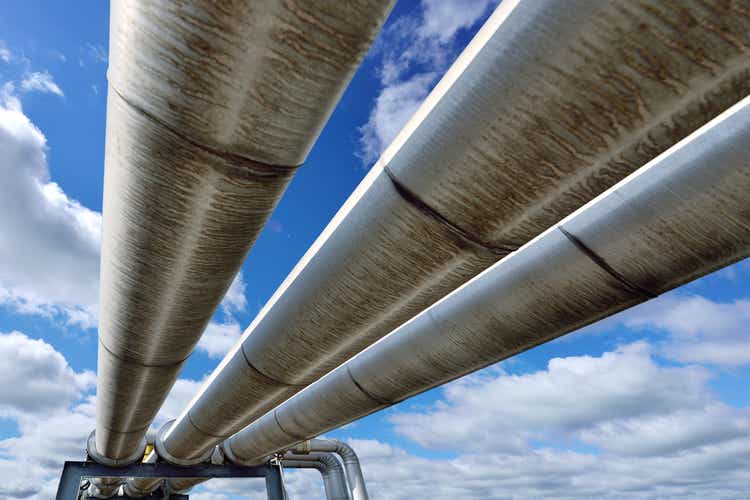 TC Energy (NYSE:TRP) declared force majeure on its Keystone crude pipeline system on Monday, throwing shipments of Canadian oil to U.S. refiners into disarray.
According to Bloomberg, a notice sent to shippers said the pipeline system was disrupted by a power outage at a South Dakota pump station, where temperatures topped 100 degrees Fahrenheit Monday.
TC Energy (TRP) said the outage is under investigation but it is not yet known when full service will be restored.
The force majeure caused traders and refiners to bid up the price of Canadian Cold Lake heavy crude, narrowing the grade's discount for August delivery to benchmark futures by more than 8% to US$8/bbl.
Cold Lake crude is favored by some Texas and Louisiana refiners equipped to turn it into gasoline, diesel and other products.
The Keystone pipeline runs from Alberta into North Dakota, through South Dakota to Steele City, Nebraska, where it splits, with one arm running east through Missouri for deliveries into Illinois and the other running south through Oklahoma to Cushing and then to the Texas Gulf Coast.
TC Energy (TRP) "enjoys remarkably stable cash flows regardless of macroeconomic conditions, which gives it a utility-like quality," Power Hedge writes in an analysis published recently on Seeking Alpha.