ryo yamada walks people towards a corridor on a lake
On the occasion of the Sapporo Contemporary Art Museum / Architecture Design Exhibition, designer Ryo Yamada installed a floating wooden installation on a lake in Sapporo, Japan. On view from 23 September to 10 October, 2022, the structure dubbed 'Infinite Landscape / 水・光' surrounds a cluster of mirror-encrusted 'water lilies', forming a contemplative environment. Through this project, the designer seeks to promote the idea that architecture is more than just something that 'protects and supports the human body'. 

wooden corridor floating on a lake in japan
all images courtesy of Ryo Yamada
long passages and an open floating corridor
Ryo Yamada welcomes visitors to the space along a long path leading to the main 'corridor' on the lake. Since reducing travel time to destinations has become crucial in modern culture, the trip to the corridor serves as a metaphor for silently reflecting on the recent past. The open squared corridor measures 3.6m (11.8 ft) wide, 4.5m (14.8 ft) long, and 2m (6.5 ft) high. The water in the middle of the corridor is composed of hundreds of delicately arranged mirror 'water lilies.' Each lily measures 200mm (7.9 in) across and 200mm (7.9 in) tall and is welded to an iron plate and a steel rod with a diameter of 6mm (0.2 in). As a result, visitors can only see the color of the water and the reflection of the sun rays.
The shown interaction between water and sun within the architectural space demonstrates the importance of the two natural components to human survival. As the designer mentions, it is 'an obvious space filled with just the water and sun, elements we take for granted.'The feel of the corridor changes depending on the weather and time of day, like it does in our daily life. This floating installation on the lake addresses how people are being brought to the vast world that surrounds us every day.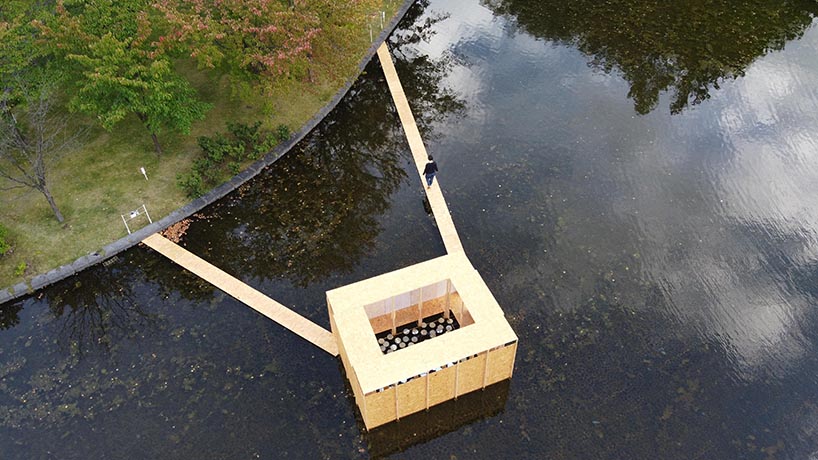 top view of the installation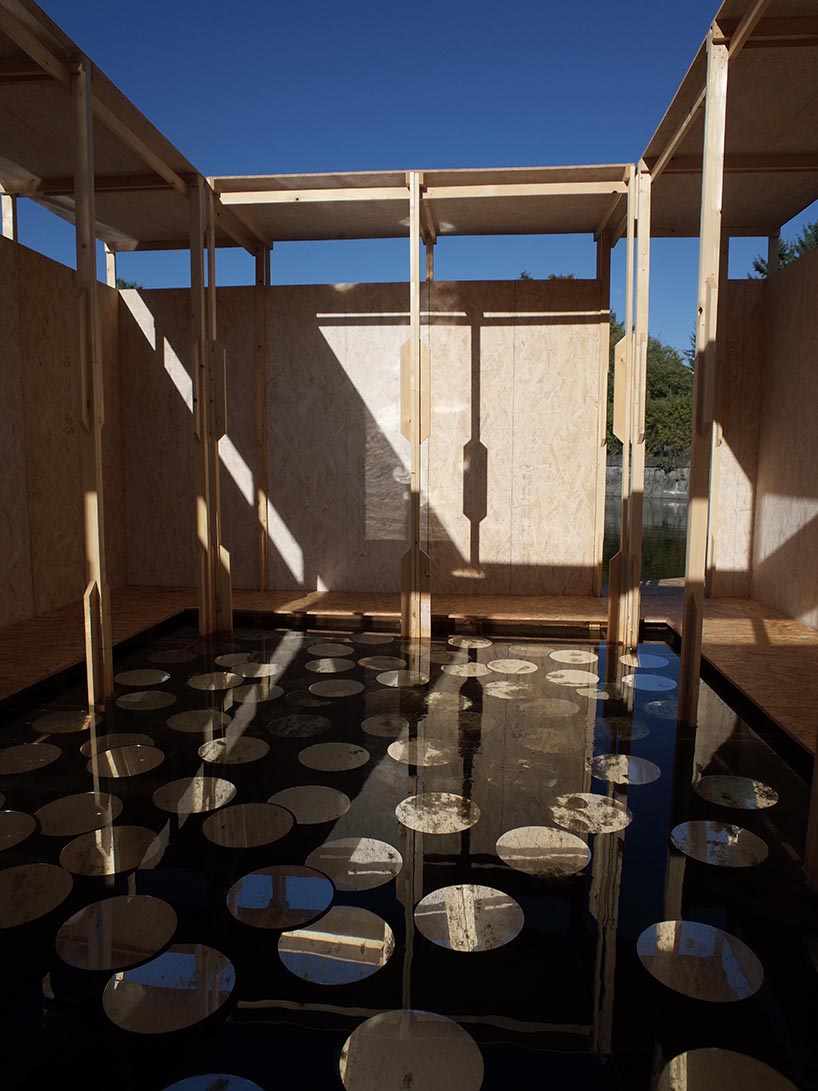 open corridor is a 3.6m (11.8 ft) wide, 4.5m (14.8 ft) length, 2m (6.5 ft) high angled space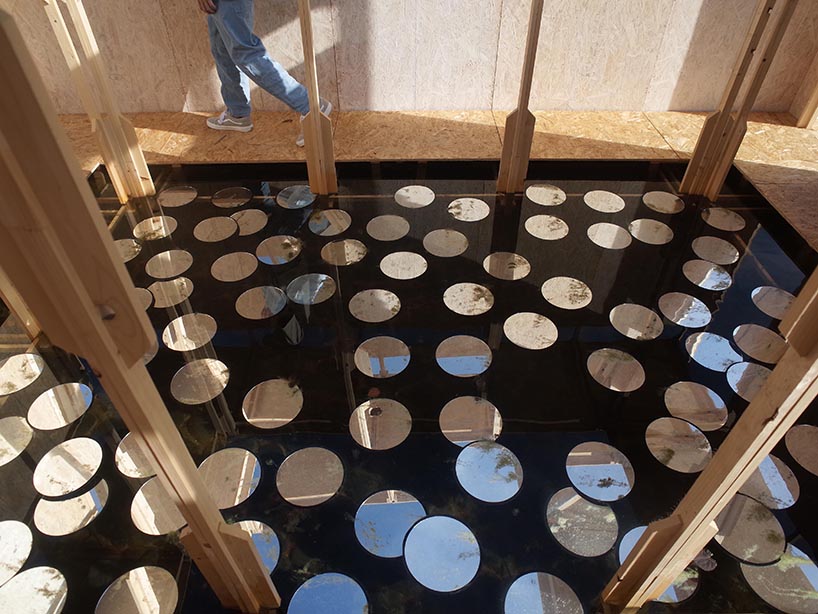 each lily is 200mm (7.9 inch) in diameter and 200mm (7.9 inch) in height