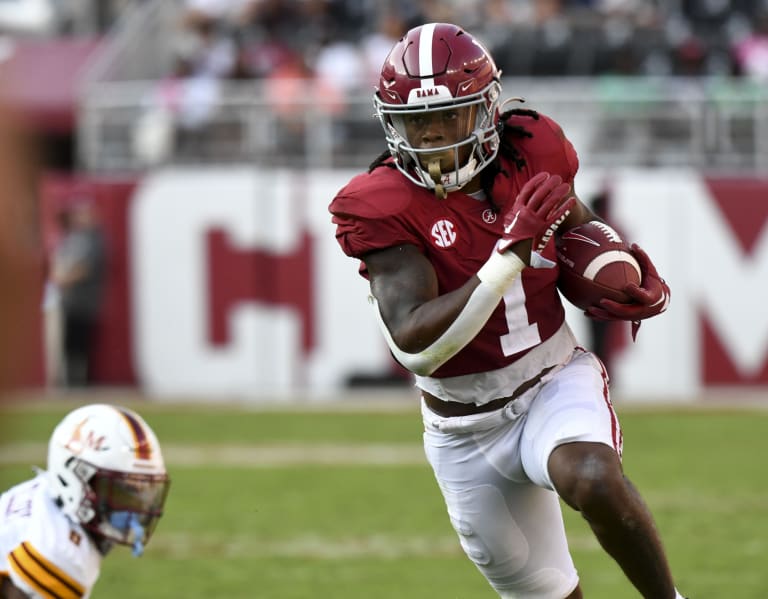 Head football coach Geoff Collins is out at Georgia Tech four games into his fourth season after a largely forgettable tenure that saw the the Yellow Jackets win just 10 games.
In Dec. 2018, Collins looked like a good fit at Georgia Tech. An Atlanta native who worked in the south, he previously worked at Tech and he understood recruiting in the southeast. It was going to be difficult transitioning away from Paul Johnson's flexbone option to a more contemporary offense, but the patience at Georgia Tech ran out over the weekend.
It didn't help matters that 35 Georgia Tech players, including walk-ons, entered the transfer portal over the past two seasons. Including star running back Jahmyr Gibbs who entered the portal Nov. 29 and is now at Alabama.
With that in mind, we look at the five most impactful transfers to leave Georgia Tech in the 2022 cycle.
Bennett entered the transfer portal in Dec. 2020. He appeared in 15 games with two starts in two seasons at Georgia Tech. Bennett's freshman season was shortened by injury yet he still led all Tech freshmen with 17 tackles. A promising young lineman, losing Bennett hurt but it really stung the Jackets when he committed to ACC foe Virginia who moved him from the defensive line to Bandit. Through four games this season Bennett has matched his freshman season tackle total and has set career highs in tackles for loss (4.5) and sacks (4) to go along with one forced fumble.
*****  
Dominick was the Yellow Jackets' most productive pass rusher. In four seasons at Georgia Tech recording 116 tackles, 22 tackles for loss, 13.5 sacks and forcing seven fumbles in 35 games. Domineck was the Jackets' sack leader in 2021 (3.5) and 2020 (4.0) His decision to enter the transfer portal in February, was a crippling blow to a defensive line that had already lost quite a bit of depth following the season. Now at Arkansas, Domineck already has more sacks (4.5) in four games, than he did during his career at Tech.
*****  
Griffin appeared in 21 games over three seasons at Georgia Tech. He totaled 91 rushing attempts for 377 yards and two touchdowns. Griffin also caught six passes for 72 yards. Now at Oregon State, Griffin already has 144 yards rushing on 24 carries. In Saturday's loss to USC, Griffin's 18-yard touchdown run was his second of the season, matching the number of touchdowns he has scored during his career at Tech.
*****  
Sanders chose to enter the transfer portal in January as a graduate transfer instead of returning for a final season at Tech. He caught 65 passes for 834 yards and four touchdowns during his Georgia Tech career. Just as important as his stats was Sanders' consistency. Through four games, Sanders leads Temple in receptions (17) and yards (236) to go along with one touchdown catch.
*****
Gibbs left behind a huge hole in Tech's offense when he entered the portal. He averaged 5.2 yards per carry and scored eight touchdowns across 19 career games at Georgia Tech. A versatile talent, Gibbs was named to the 2021 All-ACC Team at three different positions. Gibbs accumulated 1,805 total yards during his sophomore season, the second most in Georgia Tech single-season history. Gibbs leads Alabama in receptions (17) and is second in carries (25) and yards (176).