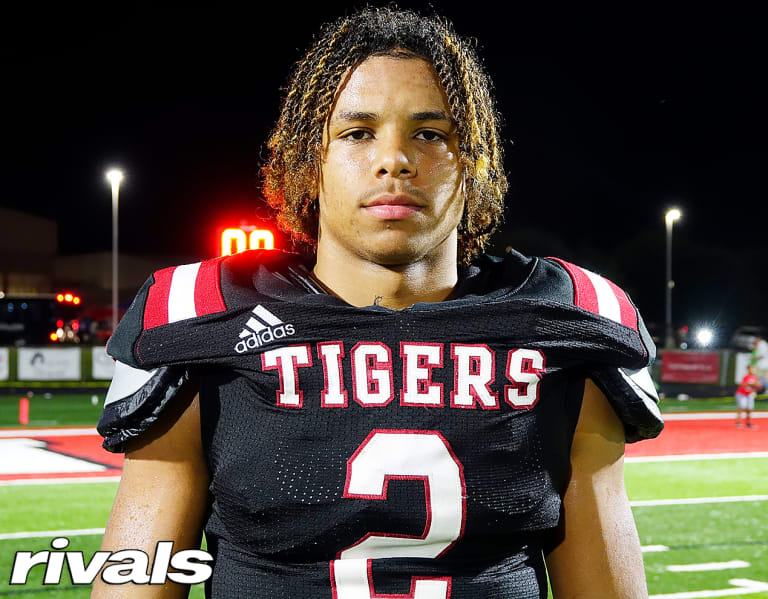 MANY, La. — Many (La.) four-star 2024 safety Tylen Singleton played the biggest game of his junior season last Friday night in a win over five-star quarterback Arch Manning and his Isidore Newman team, as he was big in limiting Manning's offense to just 17 points.
It was just another game for Singleton who had been looking forward to the challenge for some time.
"I had settled in and then it was just another game in the books for me," Singleton said. "But he was a great quarterback, we just had a great defense."
On the recruiting side of things, Singleton is coming off of a visit to in-state LSU earlier this month where he was able to take in the atmosphere in Baton Rouge.
"I liked the coaches," he said. "I liked the atmosphere, I went to the Southern game and the atmosphere was crazy the whole time."
LSU was one of many programs to reach out at the beginning of the 2024 contact period on Sept. 1 along with Notre Dame, Oklahoma, Texas A&M, Oregon, Arkansas, Florida State and many others.
"I saw it that night," he said. "So many coaches were asking to call. It was just amazing and now I see the coaches that actually want me and want to build that relationship with me."
His next two visits will be to Notre Dame and Oklahoma. In South Bend, Singleton is looking forward to meeting special teams coordinator Brian Mason.
"I've been talking to Coach Mason for a while, I've been talking to the whole coaching staff for a while," he said. "I'm excited to meet them in-person, see the facilities and the atmosphere up there. I've been talking to them for over a year now so I have a good relationship with them."
Despite getting involved only recently, Oklahoma has done a good job of building a quick relationship with the top player in Louisiana for the class of 2024.
"They have a great program," he said. "I've been talking to the coach up there for a few months now, and we just have a great connection."
Singleton also plans on seeing Oregon, Florida State, Texas A&M and Arkansas at some point this season.
At 6-foot-2, 190 pounds, Singleton is the No. 32 ranked recruit in the country for the class of 2024, according to Rivals. He is the No. 1 recruit from the state of Louisiana and the No. 3 safety prospect in the country.