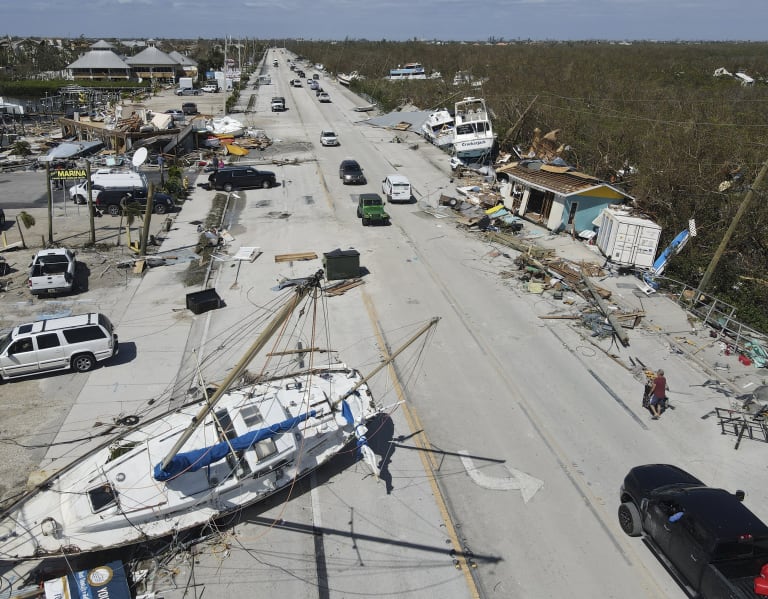 Destruction came to Southwest Florida in recent days as Hurricane Ian slammed the coast, leaving a path of destruction and death across the state before moving onto South Carolina on Friday.
Rivals reached out to a handful of high school football prospects living in the hurricane's path to get their account of the event.
"My house was good but my city got hit pretty hard," said four-star defensive end Damon Wilson from Venice, who predicted they could be out of school for a couple weeks.
Four-star running back Kendrick Raphael from Naples, who in recent days backed off his pledge to Iowa, was almost directly in the hurricane's path when it came in from the Gulf of Mexico but he got through it OK.
"My area was all right," Raphael said. "We lost power and service for a while. But some places had it bad."
John Honorat, a 2024 three-star receiver from Naples (Fla.) Golden Gate, said his area of Naples, which is about eight miles inland from where Raphael goes to high school, "wasn't too bad" but heard that downtown near the water got hit hard.
Elliot Washington said he saw 96 mph wind gusts but that he was even further north by the Sarasota/Bradenton International Airport, so there wasn't significant damage.
For 2024 four-star running back Anthony Carrie of Tampa Carrollwood Day it "didn't get too bad," for him and down in Key West, three-star offensive lineman Christopher Otto reported some trees down but "other than that, we are good."
Right in Fort Myers, 2024 three-star Dunbar WR Tawaski Abrams said his part of town wasn't affected as much as other parts of the city which were devastated. In Estero, just south of Cape Coral and Fort Myers, recent Rutgers de-commit Jason Duclona said everything is good and he's happy it's over with now.
Not everyone stayed. Five-star defensive end Keon Keeley and his family left the Tampa area for Georgia to put a buffer between themselves and the storm.
"Didn't take the chance staying," his mother, Janicke Keeley, said.