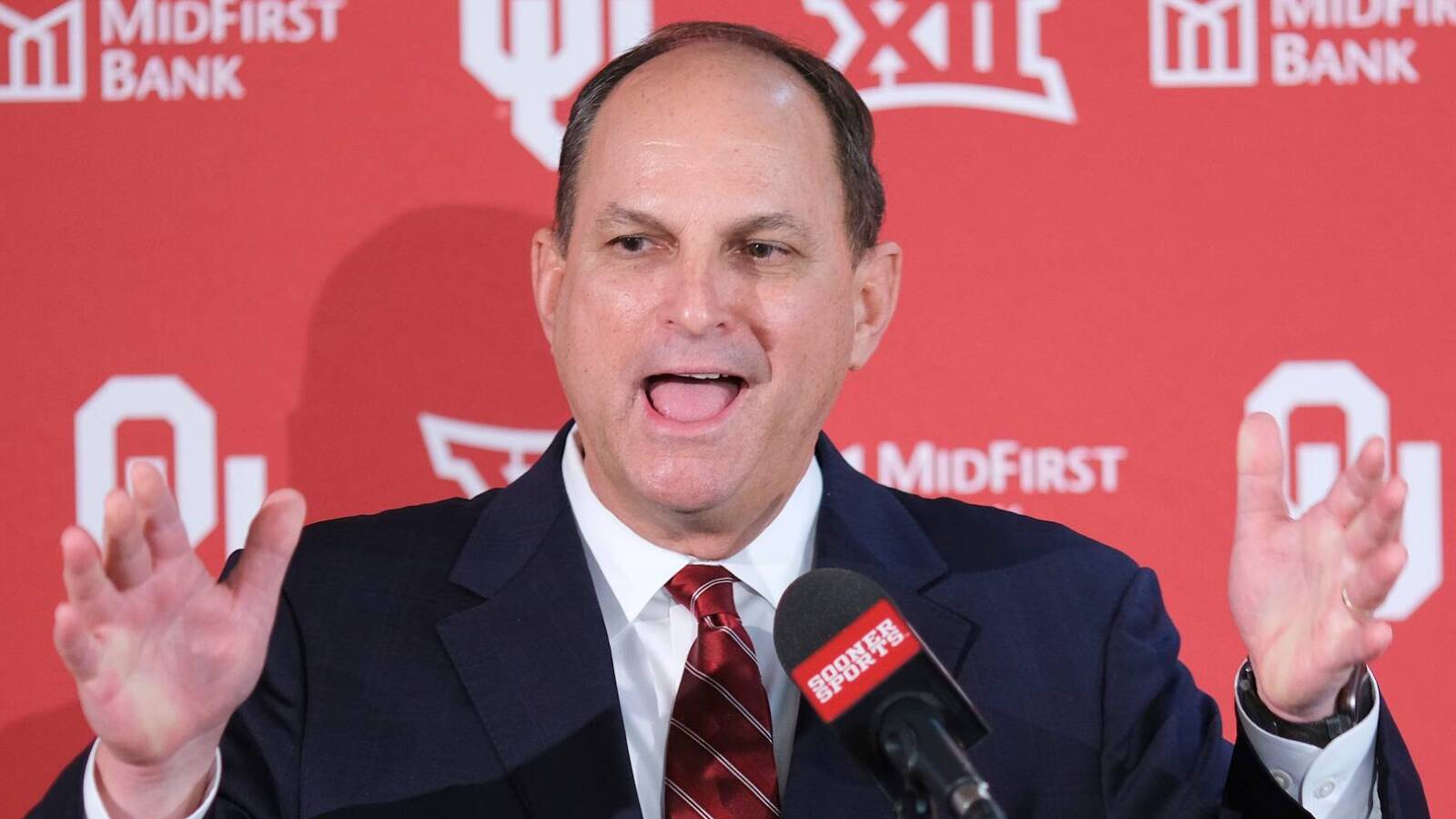 Brett Yormack may be ready for Texas and Oklahoma to leave for the SEC, but the schools don't appear to be in any hurry to move up their exit date from the Big 12.
According to ESPN, athletic directors for both schools say they have not had discussions with Yormack about moving up the July 1, 2025 date for the programs to change conferences. 
"Look, I know people are asking a lot of those questions and it's fair," Oklahoma athletic director Joe Castiglione said. "There's a lot changing around us. If that facilitates a conversation that needs to take place about an earlier departure then it does."
SEC commissioner Greg Sankey was asked about two teams joining his conference earlier than expected but didn't offer any new insight.
 "That's not up to me. That's about the relationship between Oklahoma, Texas, and the Big 12," Sankey said, via ESPN. "We are focused on the addition being effective July 1, 2025."
Texas and Oklahoma's departure for the Southeastern Conference has been a major topic in the college sports world since news of the move first broke. While it was previously thought that the Big 12 Conference was a goner, more shuffling between the conferences has taken place in an effort to keep the college sports landscape competitive — and for the cash from TV deals to keep flowing in. 
Yormack, who takes over as commissioner after stints with the NBA, NASCAR and Jay-Z's Roc Nation, hasn't officially started his new job yet but has simply proposed an early exit for the two programs to make the split "more amicable."
"It's important that whatever happens is in the best interest of this conference," he said last week, "but I look forward to the right time to have those conversations."