bi house nha trang by pham huu son
Pham Huu Son Architects' recent project Bi House Nha Trang in Vietnam is a sustainable home which utilizes green architecture strategies to create a naturally ventilated, resort-like sanctum abound with nature. With this serene home, nature and living space become one to tackle the severe heat of the region, while creating a distinct building elevation with a tranquil internal atmosphere. Bringing the natural greenery that encompasses the site of Bi House into the structure itself, the architects surround the home's exterior with lush green gardens, and weave and scatter vertical green patches throughout the interior of the space to provide a boost of natural cool air. A natural shield against heat, noise and dust is created for the occupants, while a unique appearance is given to the building on the outside. Further, large glass panes are flexibly used throughout in different positions, allowing natural light to enter the building while minimizing power consumption, and opening the inner spaces to connect with the outdoors.

greenery surroundings and pours out of the Bi House Nha Trang
all images courtesy of the author
a naturally ventilated green resort at home
Pham Huu Son creates a sustainable energy architecture with the Bi House, incorporating multiple natural ventilation strategies to tackle the strong heat of Nha Trang and improve the building's thermal comfort for occupants. The master bedroom located on the top floor is protected from the heat by a grassed roof that doubles as a rooftop patio.
The architects split the building into two down the middle, by a deep vertical trench that extends from the ground floor to the terrace. Within, it holds a staircase and separates the two bedrooms located on either side of the middle floor, where heat is absorbed the most in the afternoon. The trench axis further creates a ventilation space that spans the height of the home, and also a second wall to shield and reduce direct heat radiation exposure from the outside. Horizontally, two ventilation gaps located behind and above the staircase and circulation area between the house facilitate air flow and radiate heat for the whole house.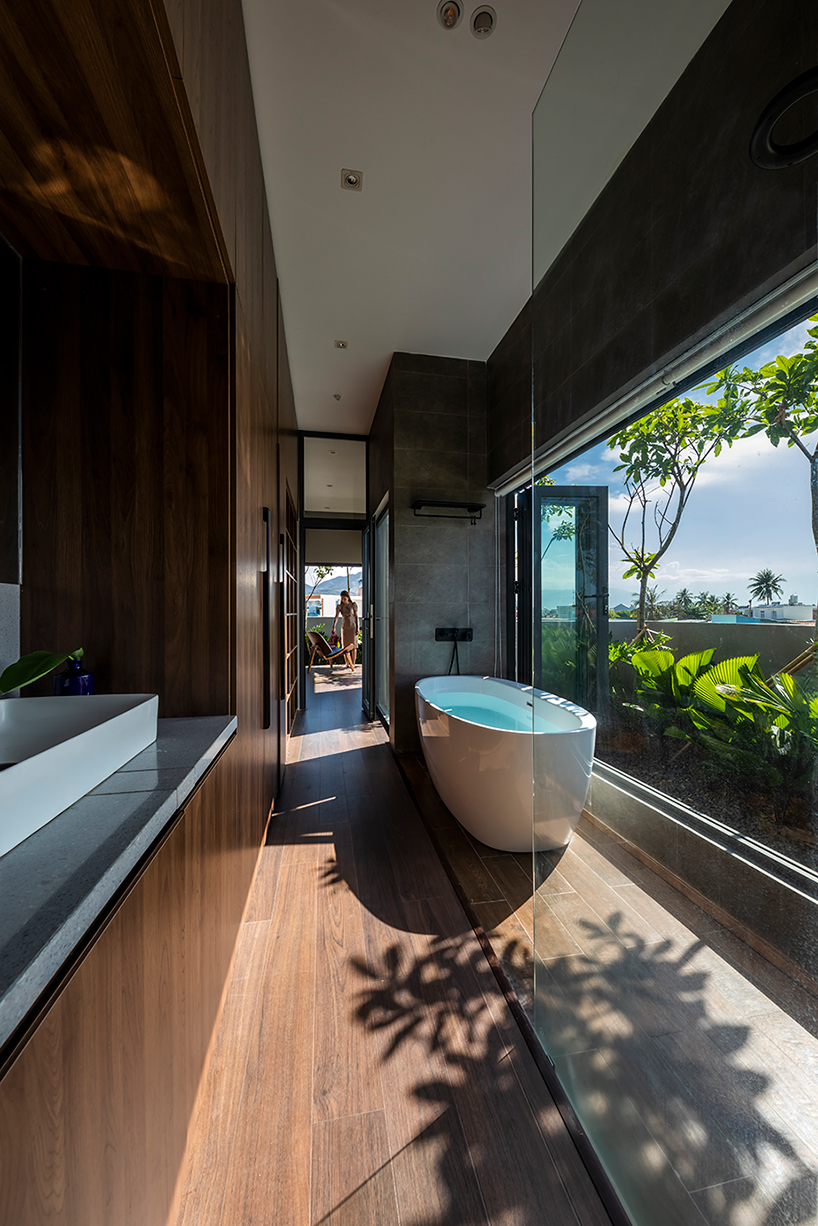 lush green gardens create a resort-like sanctum in the home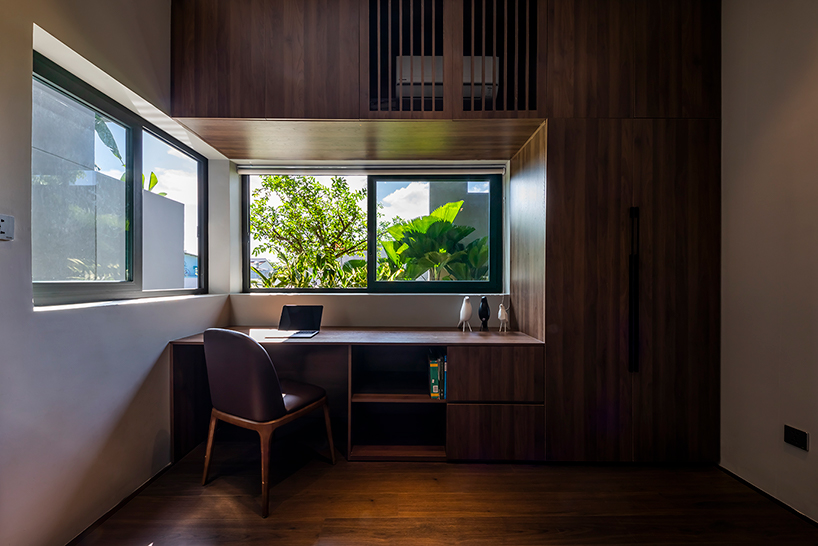 Pham Huu Son Architects create a tranquil internal atmosphere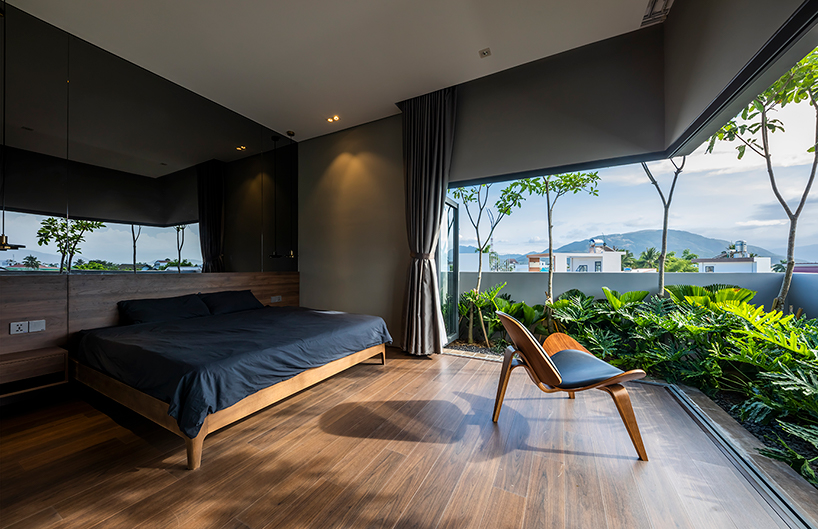 flexible large glass panes allow natural light to enter the building and minimize power consumption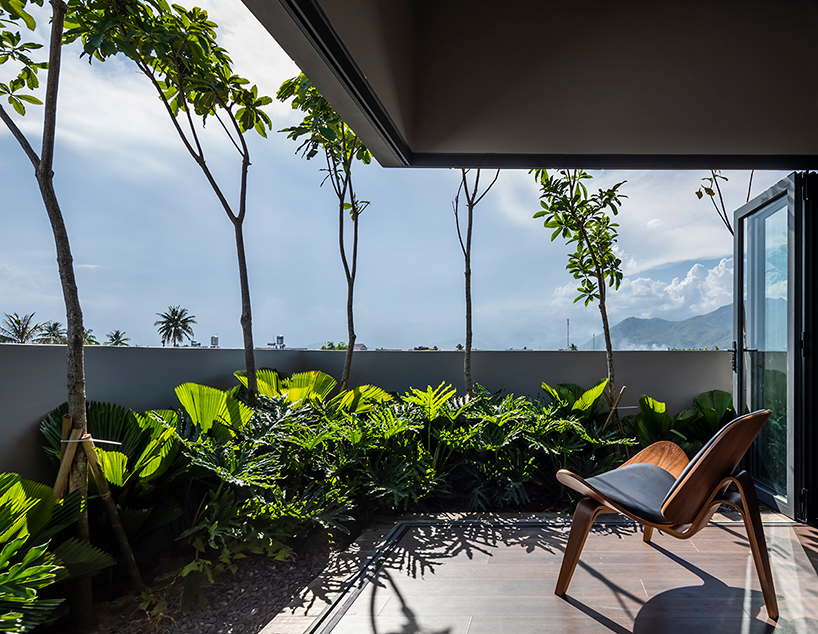 the sustainable house incorporates multiple natural ventilation strategies to tackle the Vietnam heat