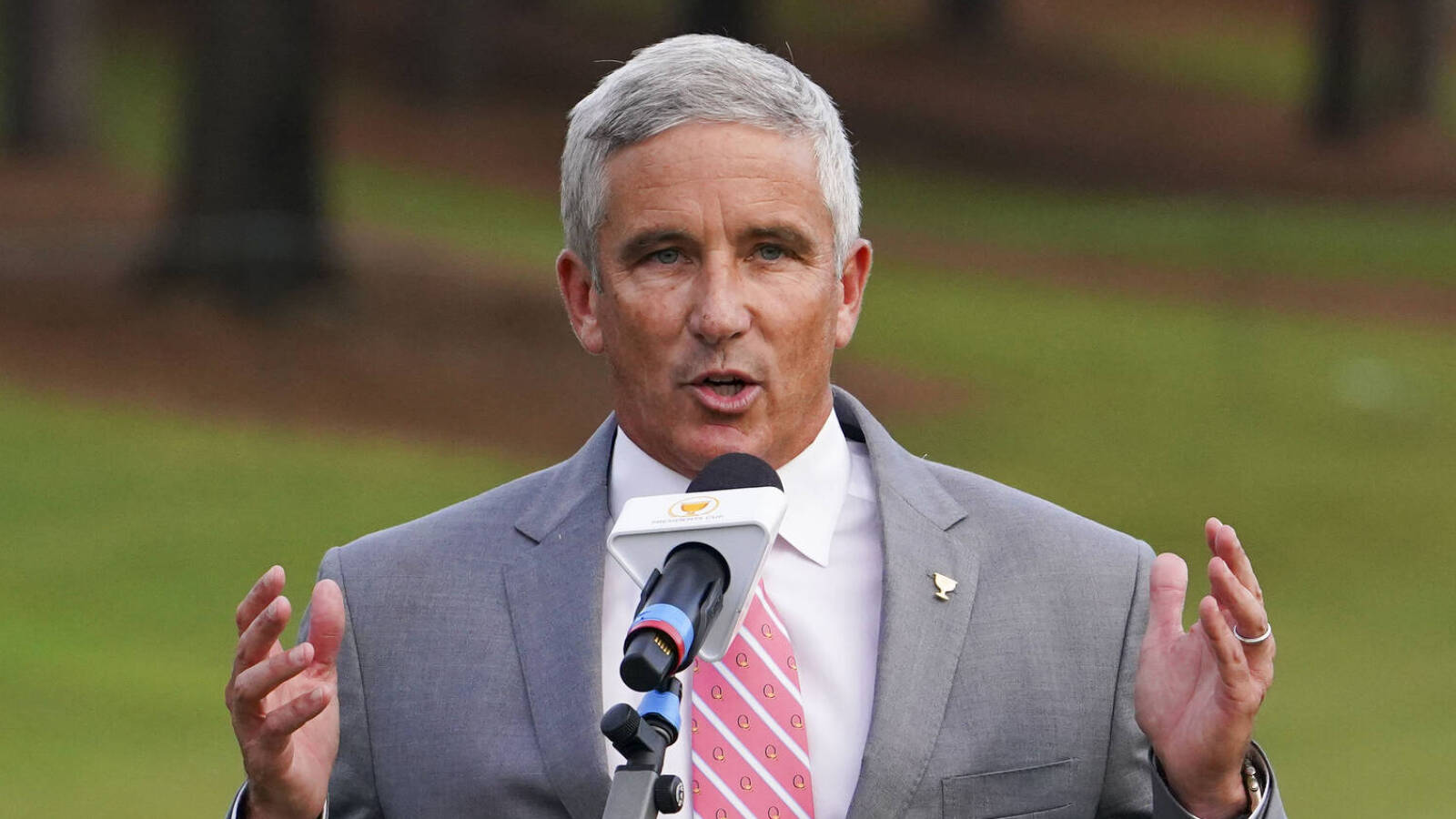 Despite some LIV Golf players recently asking out of the breakaway league's federal antitrust lawsuit against the PGA Tour, the lawsuit remains on the table. Late Wednesday night, it was reported that the PGA Tour is now countersuing the LIV Golf Series.
According to a report by Brendan Quinn and Daniel Kaplan of The Athletic, the tour has accused the controversial Saudi-backed venture of "tortiously interfering with the tour's contracts with golfers who defected to the upstart rival."
"Indeed, a key component of LIV's strategy has been to intentionally induce TOUR members to breach their TOUR agreements and play in LIV events while seeking to maintain their TOUR memberships and play in marquee TOUR events like The Players Championship and the FedEx Cup Playoffs, so LIV can free ride off the TOUR and its platform," the PGA Tour complaint reads, per The Athletic. "LIV has openly sought to damage the TOUR's business relationships with its members by inducing them to breach their contractual requirements, even going so far as to pay members' legal fees to make breaching their contracts with TOUR more enticing."
In the LIV Golf suit against the PGA Tour, the new league accuses their main competitor of illegally suspending them for playing in LIV Golf events and using its monopoly power to squash competition. 2020 U.S. Open champion Bryson Chambeau, as well as Matt Jones and Peter Uihlein, are still plaintiffs in the case, as is LIV Golf.
The next LIV Golf event on the calendar is the LIV Golf Invitational Bangkok, slated for Oct. 7 through Oct. 9.
"LIV has signed golfers to multi-year contracts containing obligations that are far more restrictive than anything in the Regulations, including a prohibition on participation in conflicting events that, unlike the TOUR's conflicting event rules, does not allow for any request for release," the PGA Tour's complaint reads.
According to The Athletic report, other examples of restrictions cited in the complaint include "contracts that require players to play every LIV event, that players must use their social media platforms to promote LIV, that media interactions have to be approved by LIV and that players if asked must introduce LIV to their own sponsors."