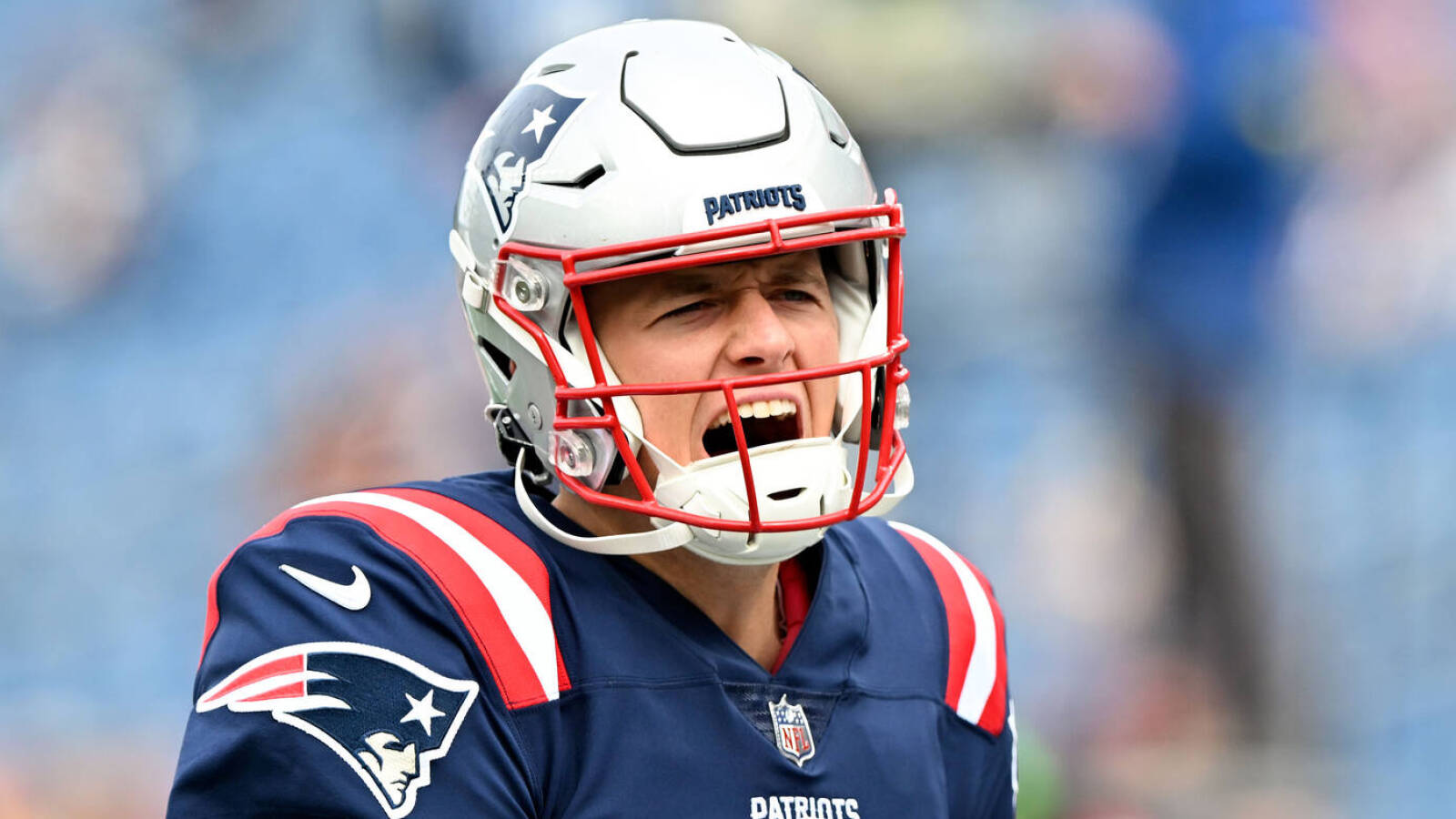 On the final offensive play of the Patriots' loss today to the Ravens, quarterback Mac Jones suffered an ankle injury that left him in lots of pain as he was carried to the locker room. The team believes Jones sustained a high-ankle sprain, according to Adam Schefter of ESPN, and he will undergo an MRI tomorrow to confirm and determine the severity of the injury.
Jones has had a tough start to his sophomore season after a rookie year that earned him a Pro Bowl bid as an alternate for the quarterback he played against today, Lamar Jackson, who sat out of last year's all-star game due to injury. After Jones earned praise in Year 1 for protecting the football with a touchdown to interception ratio of 22 to 13, the same has been difficult to say this season as he's only thrown two touchdowns to five interceptions in the first three weeks. Much of this can surely be attributed to the change of offensive coordinators, but, unfortunately, this new health-scare will only make it more difficult for Jones to improve under the new guidance.
If the MRI tomorrow confirms the diagnosis and reveals that Jones will miss time, Brian Hoyer is currently listed as the primary backup for the quarterback position. Rookie fourth-round pick Bailey Zappe is the third quarterback on the depth chart. Zappe has obviously never started in an NFL game, but he did set a record with 62 touchdown passes last season for the Hilltoppers, besting the former college record-holder Joe Burrow, by two.
Hoyer, on the other hand, has extensive experience from his 13 years in the league. The journeyman quarterback has worn seven franchises' jerseys and is currently in his third stint with the Patriots. Despite a career as a backup quarterback, Hoyer has appeared in at least one game every year of his career and thrown at least one pass in every season, as well. He's also been in position to start 39 games over the years, getting to serve as a team's main quarterback for the season twice: in 2014 for the Browns and in 2015 for the Texans. In both situations that he started a majority of a team's games for the season, he had a winning record as a starter, going 7-6 in Cleveland and 5-4 in Houston.
With Jones' injury, it's looking like Hoyer will get a chance to extend those streaks. If Jones ends up missing a longer period of time, it might be more prudent to get Zappe, their 23-year-old backup, some live NFL snaps, as Hoyer inches closer to his 37th birthday next month. Regardless, the task of keeping up with the Dolphins (3-0) and the Bills (2-1) in the AFC East just got a lot more challenging for New England.