MSCHF's ATM machine for miami art week
Some people try to stay humble and not disclose how much money they have saved – not that it's anyone's business – but others want to dig into the details and uncover it for the public to see and poke at. One of them is MSCHF. The art collective has devised an ATM machine that publicly announces, displays, and ranks how much money a withdrawer has in their bank account. It's the game of the riches, and attendees are all out to play.
Those who have summoned up their courage to test the ATM machine implicitly consent to MSCHF's gimmick since the dollars that have rolled into their balance are flashed on a giant screen aptly named the 'leaderboard.' The person who has the highest amount of money in the bank wins the game, but might also be a target as they roam around Miami Art Week 2022.

images courtesy of MSCHF
Some own over 2 million USD
MSCHF's recent stunt for Art Basel Miami Beach has drawn attention, and the tension that sizzles in the air sticks as courageous attendees step forward to slide their cards into the machine. What's more to the marketing scheme is that the ATM machine takes a picture of the user and holds it up on the leaderboard screen beside their bank balance. The person who ranks first will remain up there as long as Miami Art Week is on and someone richer than them beats them to their place.
In a MSCHF's Instagram post on December 3rd, a guy in a pink shirt snagged first place with a whopping 2.9 million USD bank balance. Then, he got beaten by American DJ Diplo with a balance of over 3 million USD, which he posted on his Instagram feed. The game keeps rolling until the ATM machine gets pulled out and after the Miami Art Week ends. In the meantime, visitors can hold their gazes at the extremely visible bank-balance digits of the riches, letting them make out whatever they want to make out from the situation.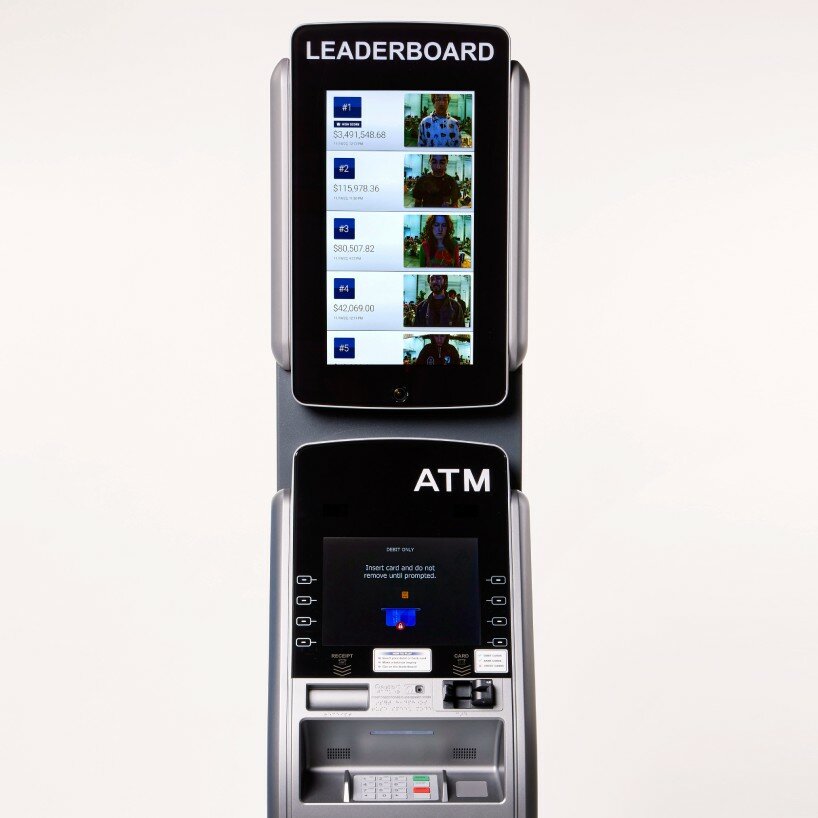 the leaderboard of the MSCHF's ATM Machine in art basel Miami beach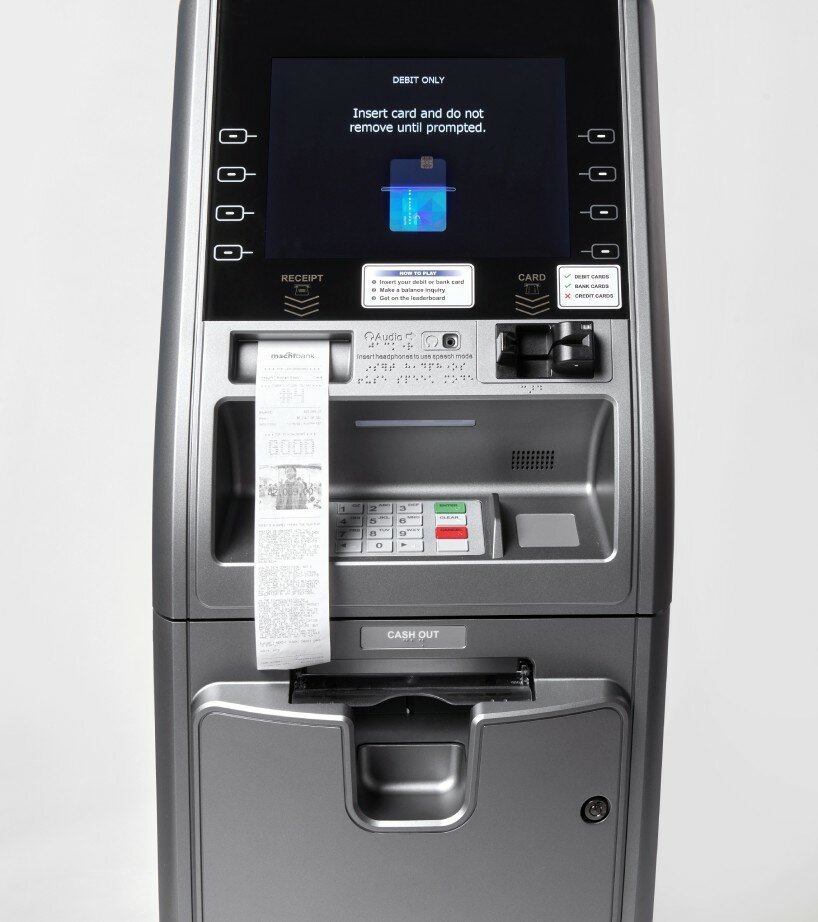 close-up of the machine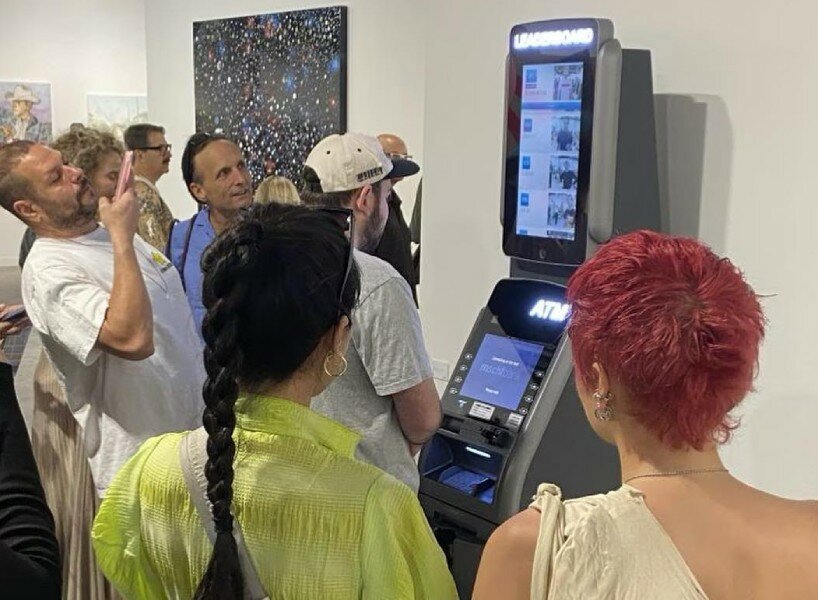 a visitor testing MSCHF's ATM machine in art basel Miami beach
project info:
name: ATM Machine
creator: MSCHF
event: Art Basel Miami Beach
matthew burgos | designboom
dec 07, 2022