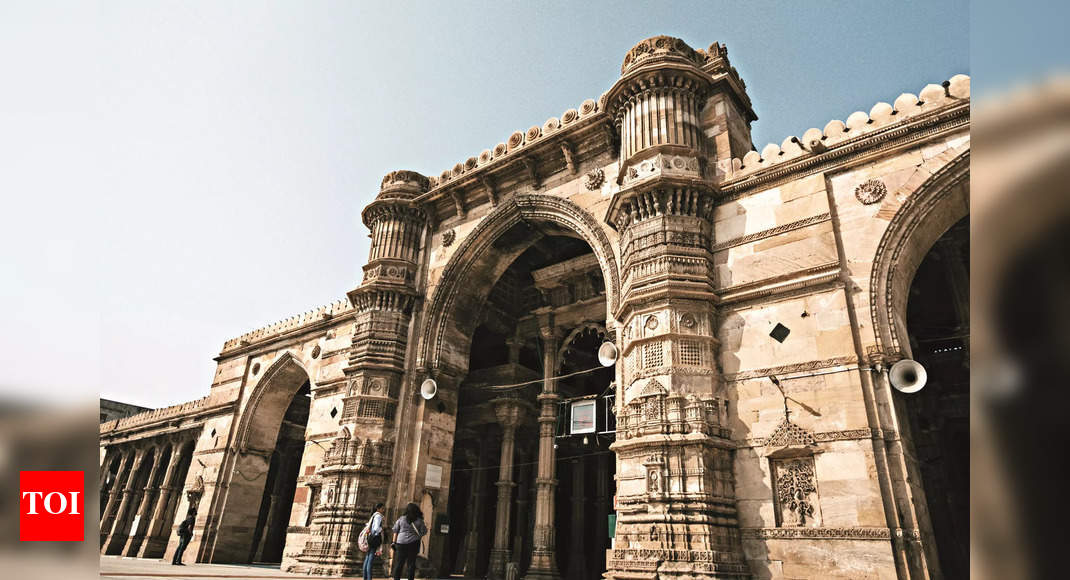 The Photography module was one of the most awaited workshops for the current batch of the Crafting Creative Communication (CCC) at MICA, Ahmedabad. Clicking photos on the phone has become so easy that the art of photography is often diluted. Hence understanding how we can still make images that stand the test of time and attention becomes highly imperative.
While this module was conducted by Nitesh Mohanty and visiting faculty Abhishek Shah, the students also learned by looking at the images of some of the most iconic photographers, such as Henri Cartier-Bresson, Raghu Rai, Raghubir Singh, Harry Gruyaert, and Saul Leiter to name a few. They also saw documentary films and tried understanding visual storytelling through various photobooks, short films, and advertising campaigns.
The students first comprehended the technical aspect of the camera in the classroom and then ventured to the Pols of Ahmedabad. They gathered the stories of the bygone era through the heritage walk and captured life in the old city with their camera. Each student returned with a unique and equally evocative facet of Ahmedabad that had not yet been discovered.

Here are some of the shots taken by the students.

JAMA MASJID

Built in 1424, Jama Masjid with its 15 domes and 260 spires continues to attract visitors

Picture courtesy: Pranav Gupte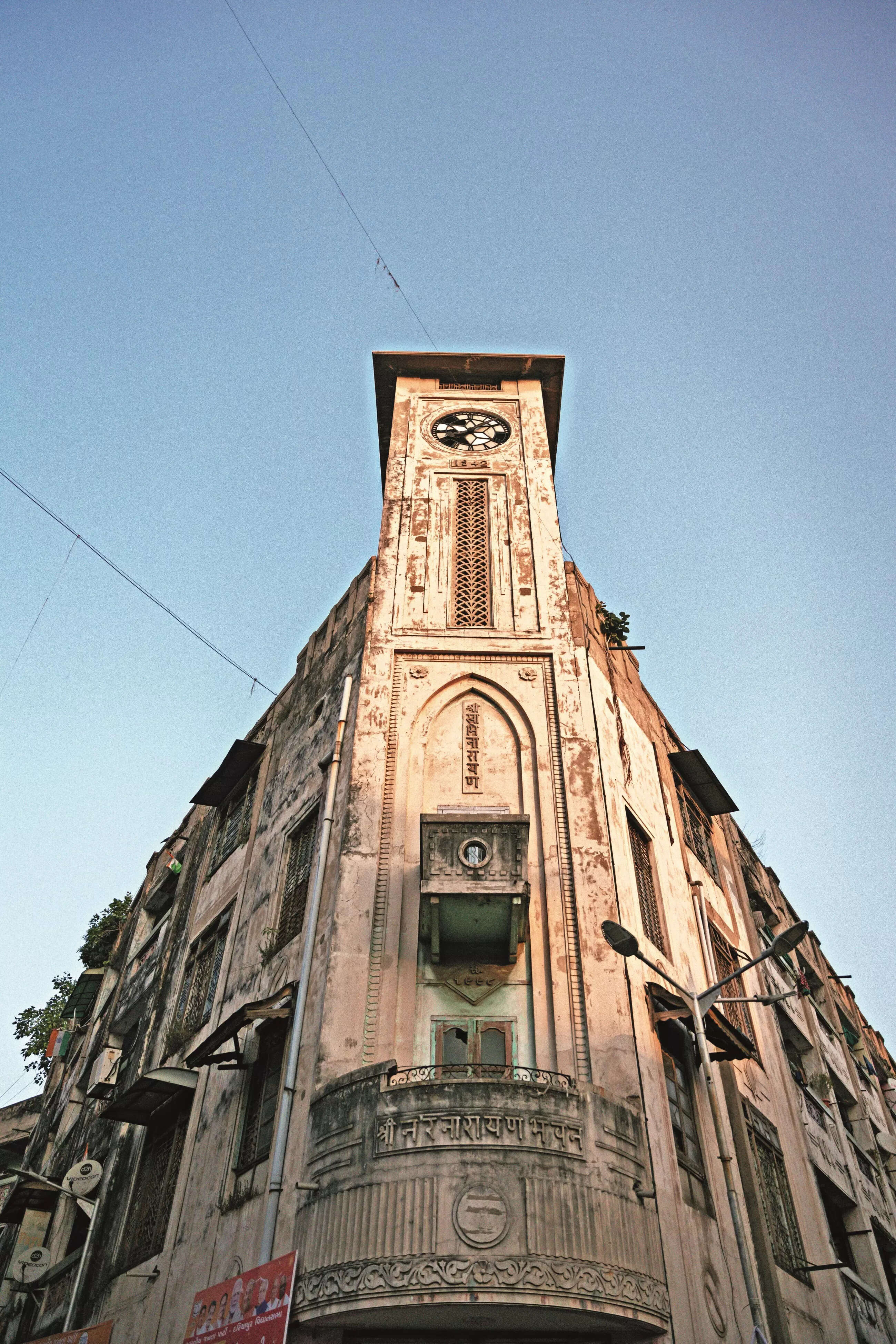 CLOCK TOWER

The clock Tower was set up back in 1925. It was renovated in 2021 and is an important landmark.

Picture courtesy: Pranav Gupte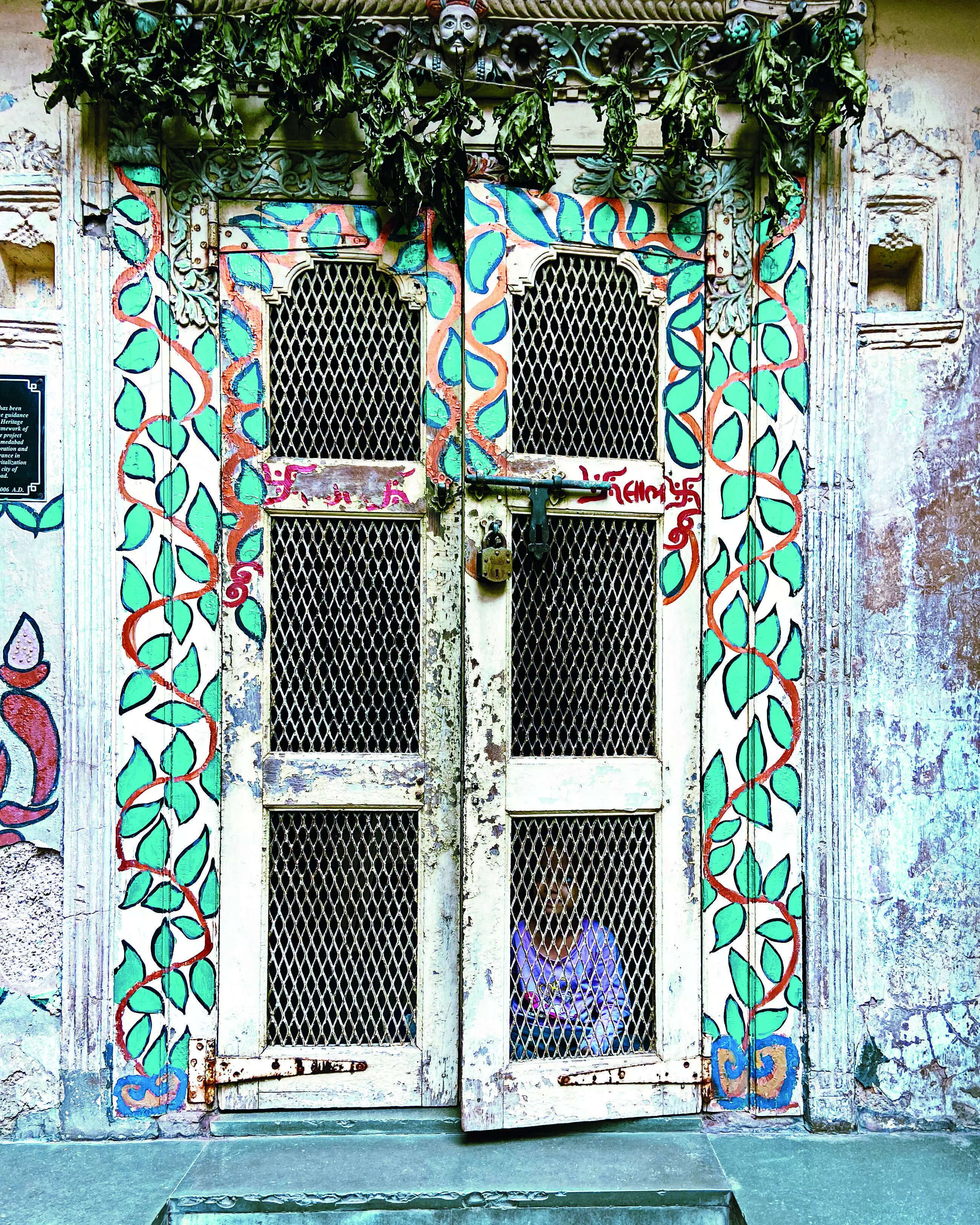 DOORS of POL

The vibrant and ornate pol house doors are pure visual delight.

Picture Courtesy: Yaquta Bootwala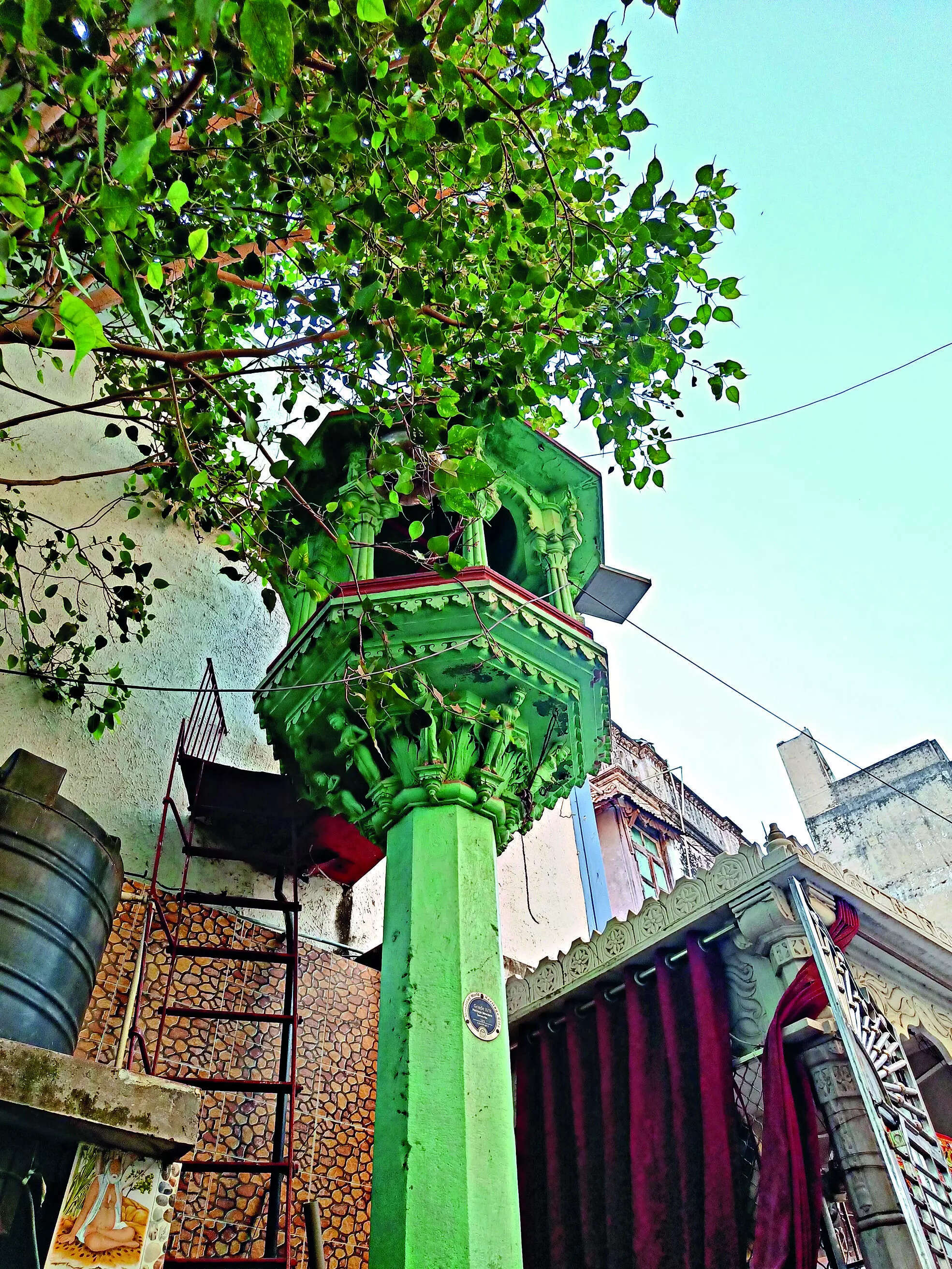 LIFE IN POL

One of the many chabutros dotted across the Old City

Picture Courtesy: Shaurya Gupta
Jama Masjid

To know the future and the present, one should understand the importance of the past.

Picture Courtesy: Shaurya Gupta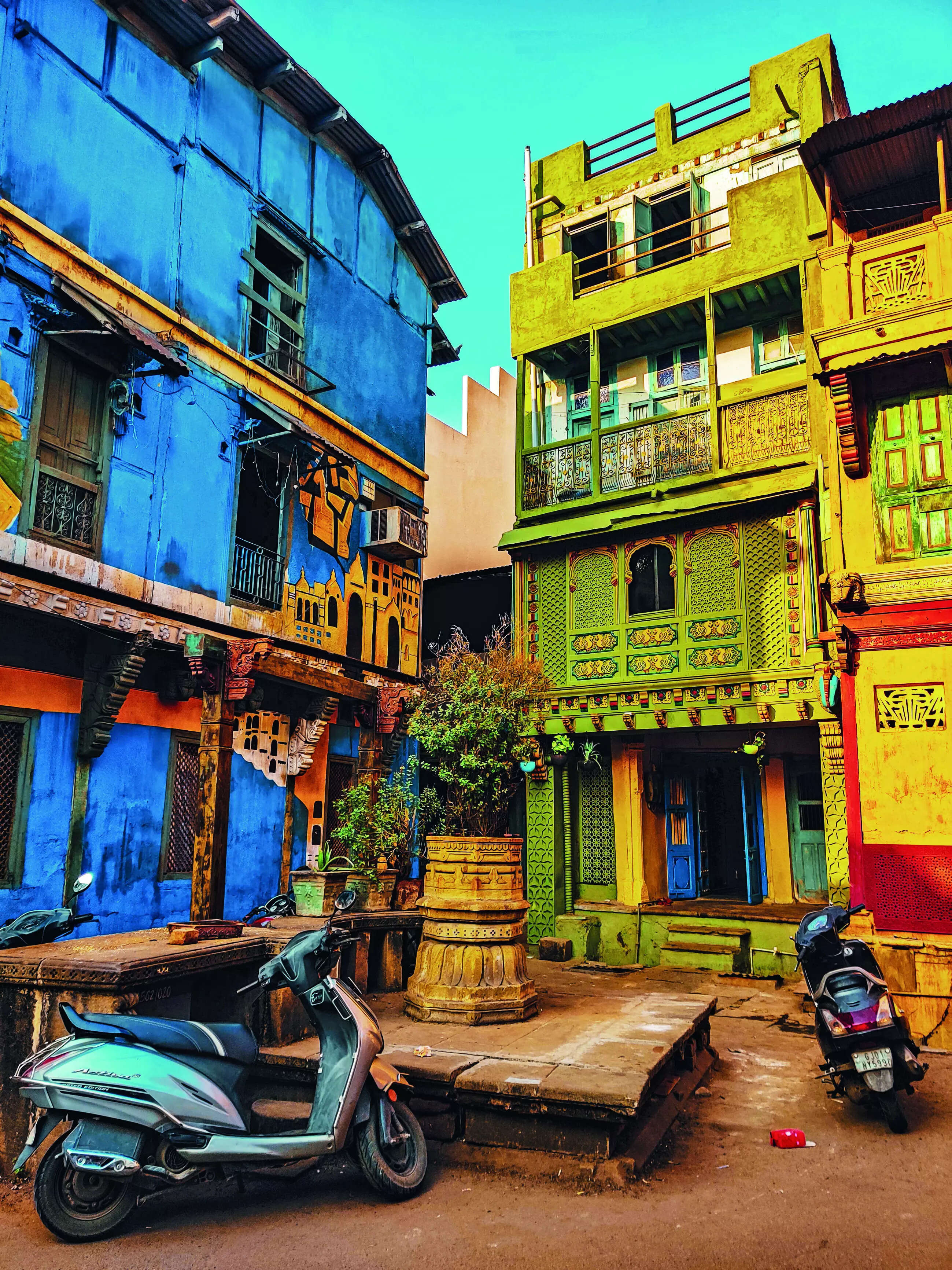 KAVI DALPATRAM CHOWK

A gorgeous pol house in Kavi Dalpatram Chowk that has stood the test of time

Picture Courtesy: Sakshi Chhabra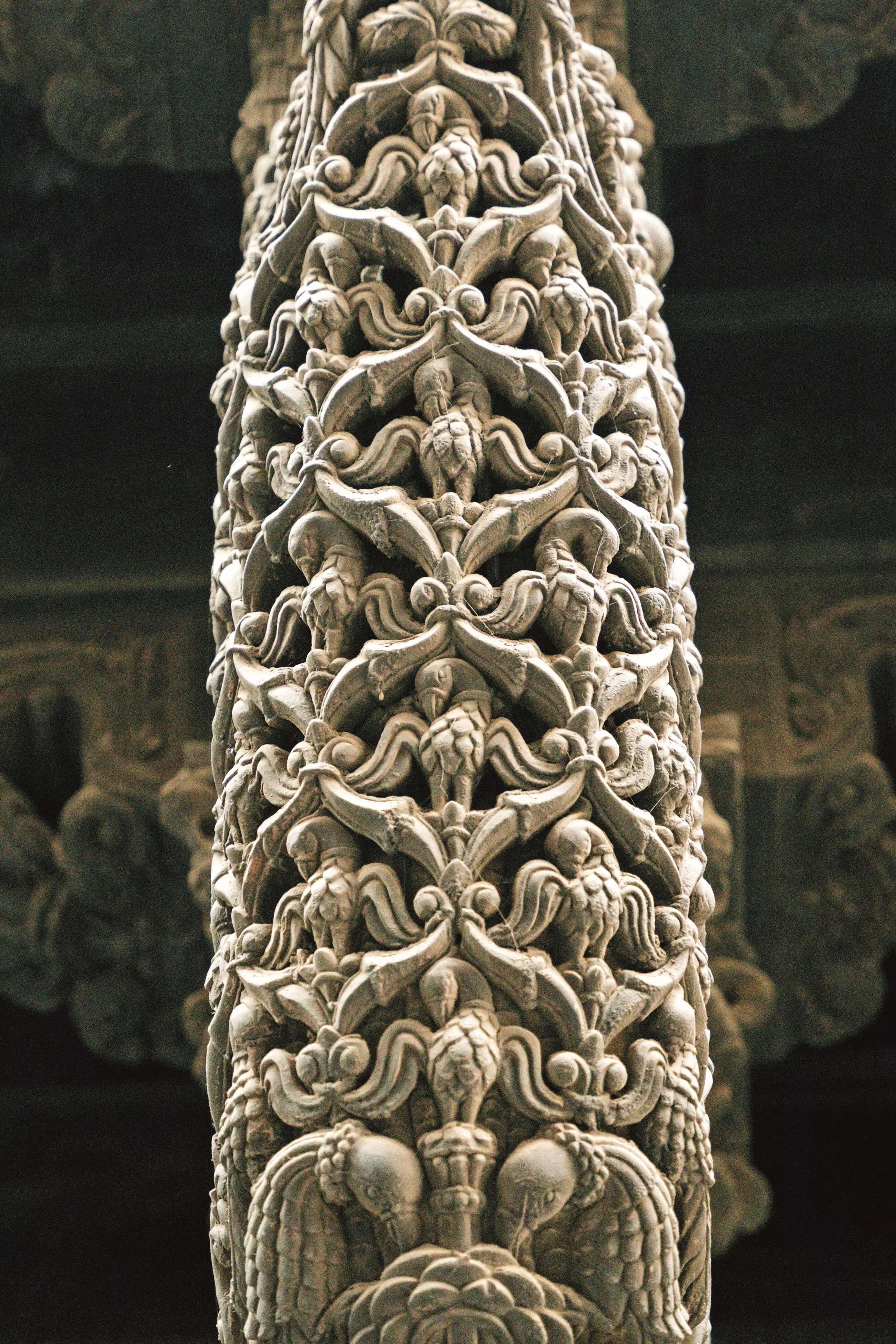 CHAUMUKHJI NI POL

Peacocks might not fly high, but together, they do stand tall

Picture Courtesy: Pranav Gupte