Former Kangaroos coach David Noble has lifted the lid on Jason Horne-Francis' time at North Melbourne after the No.1 pick requested a trade to a club from his home state, South Australia.
Speaking on AFL Trade Radio on Monday, Noble said he wasn't surprised to hear of Horne-Francis' request to return home.
"We felt there was probably some genuine interest mid-season (from rival clubs)," he admitted.
Noble conceded there was always a risk associated with drafting Horne-Francis, even discussing the prospect of the 19-year-old's family relocating to Melbourne to provide extra support in his first year of AFL football.
"We actually spoke to the family about moving here and whether or not that was an option to continue to support," he said.
"It's something I've discussed at other clubs with other families that might have some portability to come and support their player in their first year or two going forward – we were at that point.
"But there was no alarm bells at all in regards to him departing or asking for a trade."
Asked if Horne-Francis "embraced" being the No.1 pick drafted to North Melbourne, Noble said the honour did not unsettle him.
"He was one of the most determined and driven young men I've had the pleasure of working with," he said.
"[He] certainly was embracing of being the No.1. When I got a chance to meet him face-to-face, it didn't faze him at all … he was very genuine.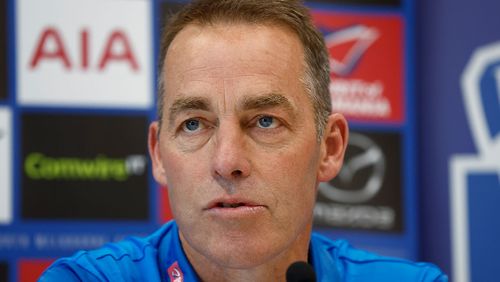 "Did he embrace Melbourne? Yeah, he did … and he certainly embraced North Melbourne. He made some good friends.
"By the time I'd left, I felt there was a really clear direction for him to start to take. Obviously, they had to appoint a new coach and go down that path – and I thought when Alastair (Clarkson) was appointed, I thought it'd be exceptionally good for Jason."
Noble said Horne-Francis' request was likely down to "a combination of things".
However, AFL journalist Damian Barrett stated that the timing of the request was a domino effect of Alastair Clarkson's delayed start at the North Melbourne because of the Hawthorn racism review.
"What I can say is, North has convinced itself that the announcement coming when it did, is Alastair Clarkson doubt related," he said.