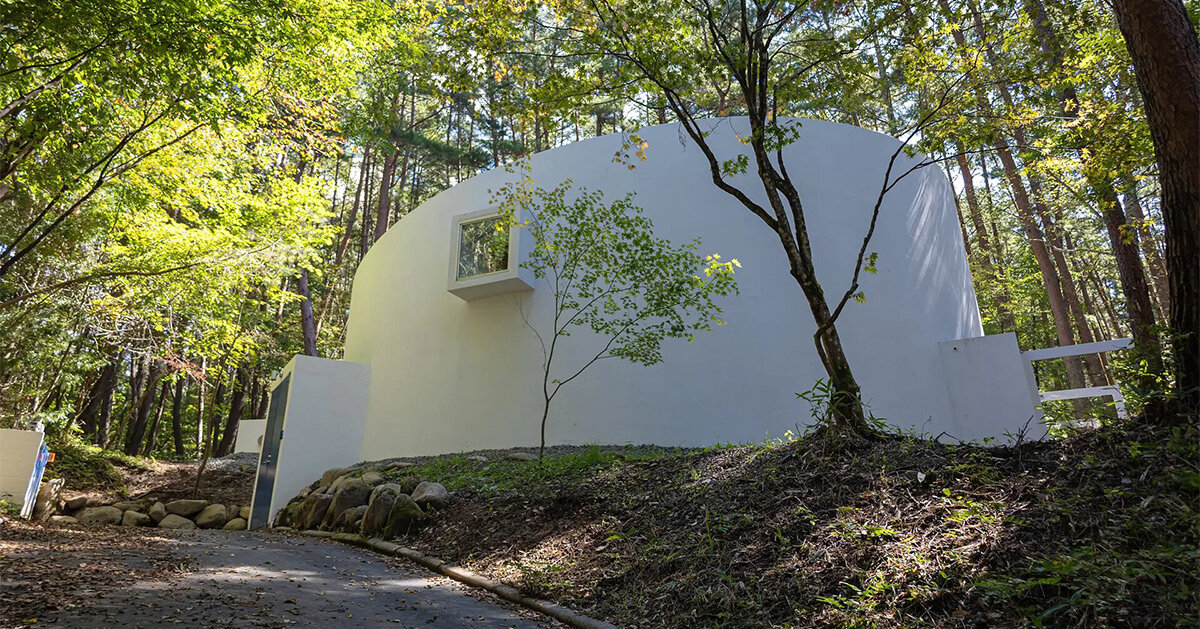 Chain Museum invites artists to Kazuyo Sejima's Forest House
Nestled in a mountain covered by deep forests, a private house designed in 1994 by Kazuyo Sejima Architects becomes a stage for new creations by various artists invited by The Chain Museum in Japan. Currently used as a residence under the name Tateshina Forest House, the building is surrounded by lush trees and reflects the shadows of vegetation on its white-painted facade. The interior takes the form of an open, light-filled studio, an ideal creative space for artists.
The artist-in-residence program is hosted by the Chain Museum and is scheduled to be implemented starting in the fall of 2022. The project will provide a venue for artistic activities for creatives who are expected to grow in the future. The first artist invited is Bordeaux-born Kota Tomozawa, known for her unique drawn portraits that mix slime-like substances and organic motifs.

the Tateshina Forest House by Kazuyo Sejima Architects | all images courtesy of Takeru Maruoka
tranquil residence welcomes Kotao Tomozawa
With this program, the Chain Museum, which operates the art education platform ArtSticker, aims to support the production of promising artists and contribute to the promotion of domestic art and culture. Designed by Kazuyo Sejima Architects, Tateshina Forest House immerses artists in a tranquil, nature-filled environment that is different from their usual production space. The residence offers guests the opportunity to immerse themselves in creative production and find new perspectives and inspirations that have not existed before.
Surrounded by the rich natural environment and serene all-white interiors, Kotao Tomozawa will draw artful portraits weaving together organic themes and slime-like materials. The young artist, currently studying at the Graduate School of Fine Arts at Tokyo College of the Arts, attracts attention with her simple compositions, but the realistic expression of texture, transparency and softness of the material leaves a strong impression on the viewer. The resulting works will be on sale exclusively for ArtSticker from October 11 to October 25.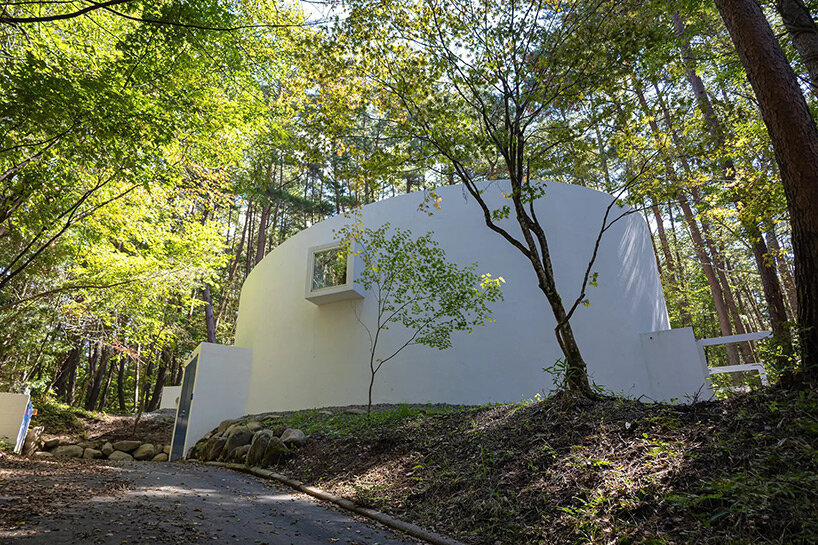 the building is surrounded by lush trees and reflects the shadows of vegetation on its white-painted facade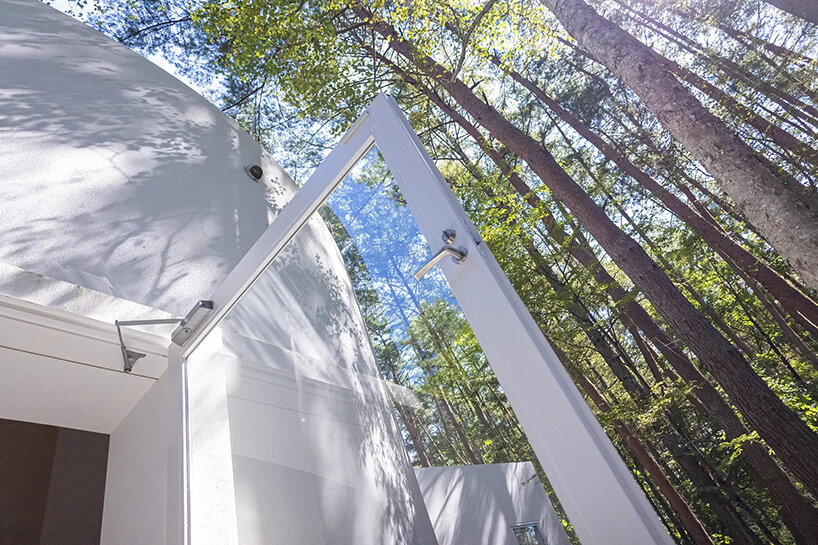 designed in 1994, the private residence is nestled in a mountain covered by deep forests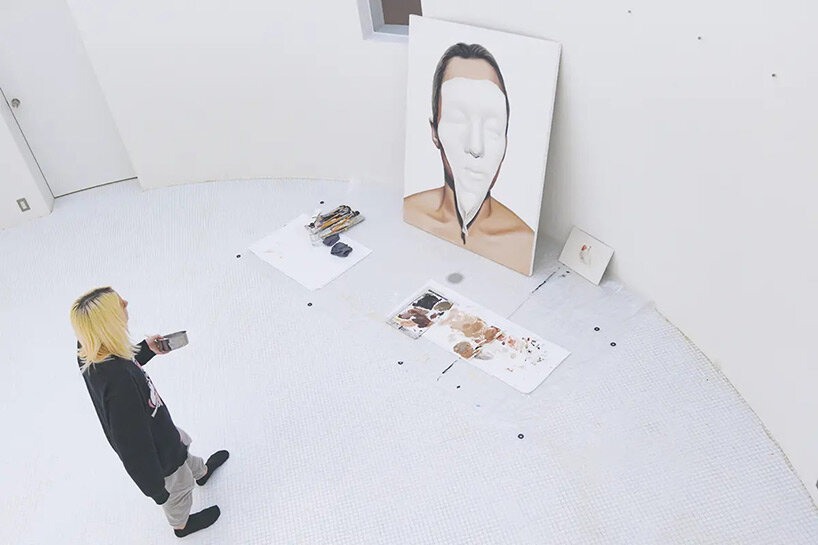 the first artist invited is Kota Tomozawa, known for her portraits that mix slime-like substances & organic motifs