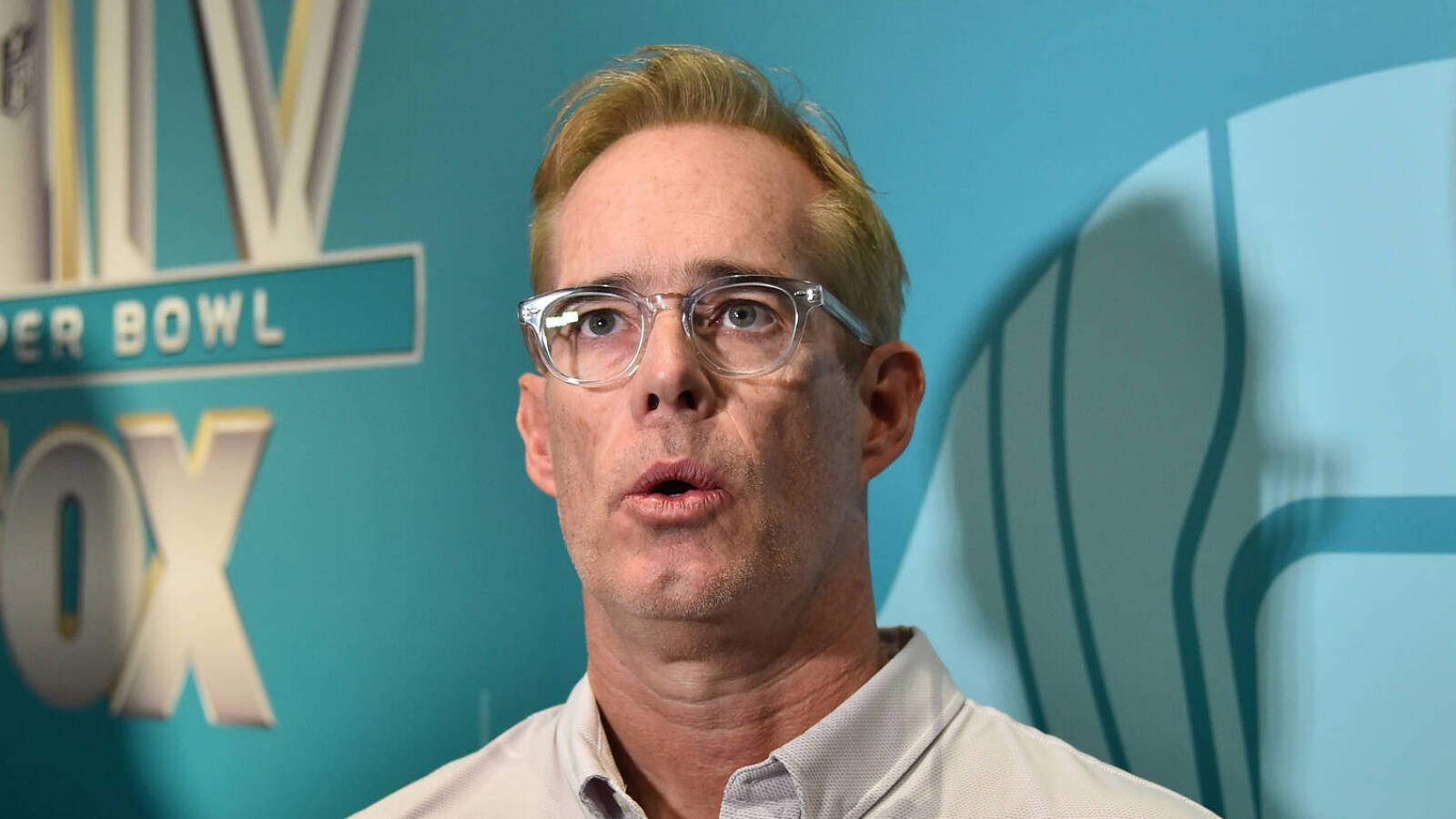 Play-by-play commentator Joe Buck has earned a unique honor ahead of Christmas Day. 
For a piece published Monday, Andrew Marchand of the New York Post ranked Buck No. 1 among his "25 most powerful people in sports media for 2022." 
"Buck moved from Fox Sports to ESPN, and in the process received nearly twice the money (from $9M to $15M per year) for half the work (no more baseball, just the NFL)," Marchand said. "And here's the kicker: Buck's reduced schedule will probably bring him more popularity the same way it has aided Al Michaels with his less-is-more approach in the second half of his career." 
It was learned this past March that Buck would be joining long-time NFL partner Troy Aikman by making the jump from Fox to ESPN. As noted by the ESPN website, Buck made his NFL debut for Fox in 1994, and CNN pointed out that he was first teamed with Aikman in May 2002. Those two are now the voices for the main "Monday Night Football" broadcasts that air on ESPN and occasionally on ABC. 
Fox Sports CEO Eric Shanks ranked second on Marchand's list after that company aired the World Series, the FIFA World Cup and NFL action this fall. Interestingly, Marchand named Tampa Bay Buccaneers quarterback Tom Brady as the third most powerful person in sports media for this year after Brady agreed to become the lead NFL analyst for Fox via a 10-year deal reportedly worth $375 million whenever he retires as an active player. 
"Now the question is what direction will Brady go," Marchand wrote. "Will he continue to play? Go into the booth? Take a year off? However you look at it, Brady is a media power player." 
Multiple individuals, including Buck and Fox's Sean Payton, have expressed doubts about Brady embracing a broadcasting career next year. ESPN's Jeff Darlington reported on Sunday that people close to Brady believe his "desire to play beyond this season is stronger now than it was a year ago." 
Brady can become a free agent when the new NFL year opens in March 2023. He hasn't publicly declared his intentions regarding next season.