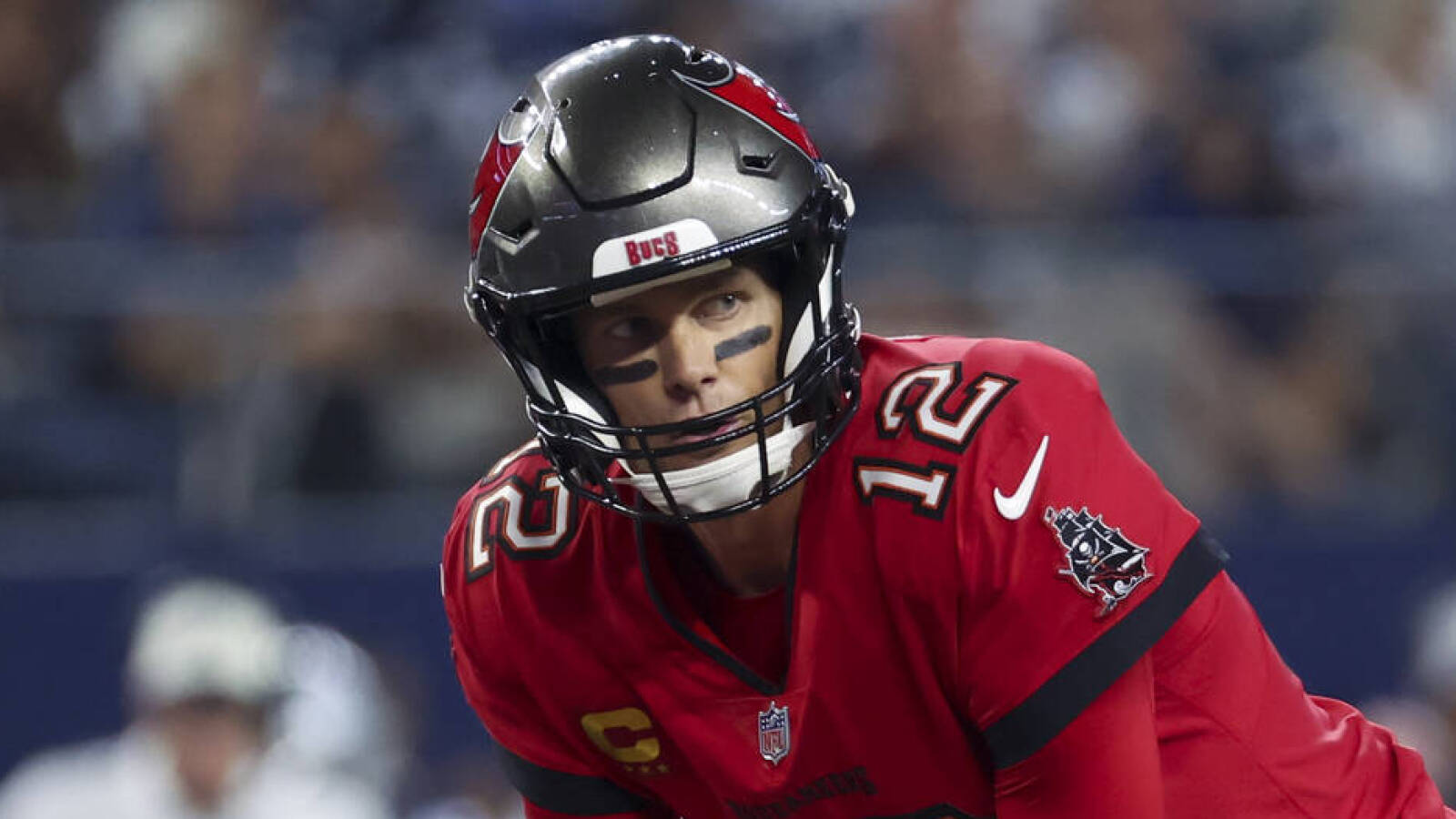 During a Wednesday news conference, reporters asked Dallas defensive end DeMarcus Lawerence if Brady's record mattered, "No, not at all," he said. 
Safety Jayron Kearse was bashful as well. "It's 2023. He ain't beat us this year. That's all we're worried about," he said on Wednesday.
While Kearse is technically correct, Brady beat Dallas 19-3 in Week 1 of the 2022 regular season. 
Also, it's rational to doubt the Cowboys heading into the wild-card round against Tampa Bay, especially after they had one of their worst performances in a 26-6 loss against Washington in Week 18. 
So why does Dallas seem so self-assured? It's because Brady didn't dominate in Week 1, and the Buccaneers offense isn't an unstoppable force.
Brady wasn't terrible in his first matchup with Dallas, but it wasn't a vintage or brilliant performance. 
Brady threw for 212 yards, tied for his second-lowest total in seven starts against Dallas, and Tampa Bay only scored one offensive touchdown. 
Tampa Bay's offense waned this season. It scored 313 points in 17 games, 25th in the NFL, and ranks last in rushing offense. 
The Dallas offense was atrocious against Washington, but that was an outlier. The Cowboys have scored 467 points, third in the league, meaning it can possibly outpace Tampa Bay. 
Brady can still make teams look foolish, but a weaker supporting cast surrounds him, making the challenge less daunting. According to ESPN analytics, Dallas has a 69.7 percent chance to win in Tampa Bay.