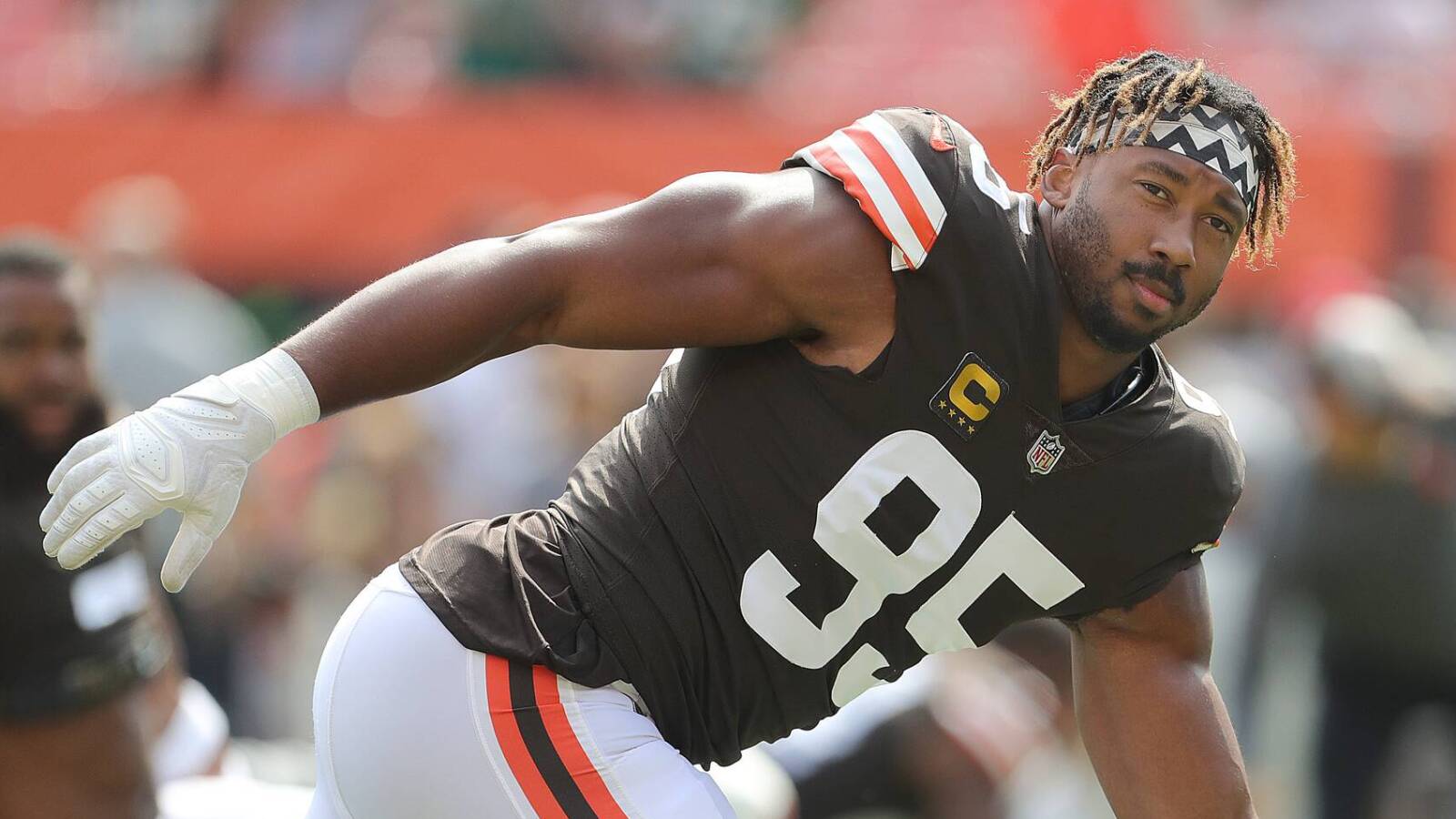 The car crash in which Myles Garrett's 2021 Porsche flipped multiple times produced multiple injuries, and while the All-Pro defensive end returned to the Browns' facility this week, he will not be back on the field in Week 4.
The Browns ruled out Garrett for their Falcons matchup. Monday's crash left Garrett with a shoulder sprain and biceps strain, along with cuts in other places. After not practicing upon returning, Garrett will have another week to heal up.
This news is not especially surprising, and the outcome of Garrett's single-car crash Monday afternoon could obviously have been considerably worse. As for the Browns, they could be significantly short-handed at defensive end. Jadeveon Clowney remains questionable to play against the Falcons, after missing Week 3 due to an ankle injury. But the older of Cleveland's two former No. 1 overall picks did not practice this week. That is usually an indicator of a player's impending absence.
Although injury trouble has largely defined Clowney's NFL career, Garrett has not missed a game due to injury since his 2017 rookie season. His six-game 2019 suspension and a COVID-19 contraction the following season led to Garrett's only absences in the years since. Since returning after his helmet strike on Mason Rudolph, the Browns' top pass-rusher has accumulated two First-Team All-Pro honors. Garrett, 26, is riding a string of four double-digit sack seasons.
The Browns rank 13th in total defense, tightening up against the Steelers after a Week 2 meltdown against the Jets. But removing Garrett from the equation will be a new challenge. The Browns used a third-round pick on Alex Wright and started him in Clowney's place in Week 3. Wright has played 52% of the Browns' defensive snaps thus far, and the 6-foot-7 defensive end already has two pass batdowns as a pro. The team has veteran Isaac Rochell and seventh-round rookie Isaiah Thomas on its 53-man roster at the position as well.