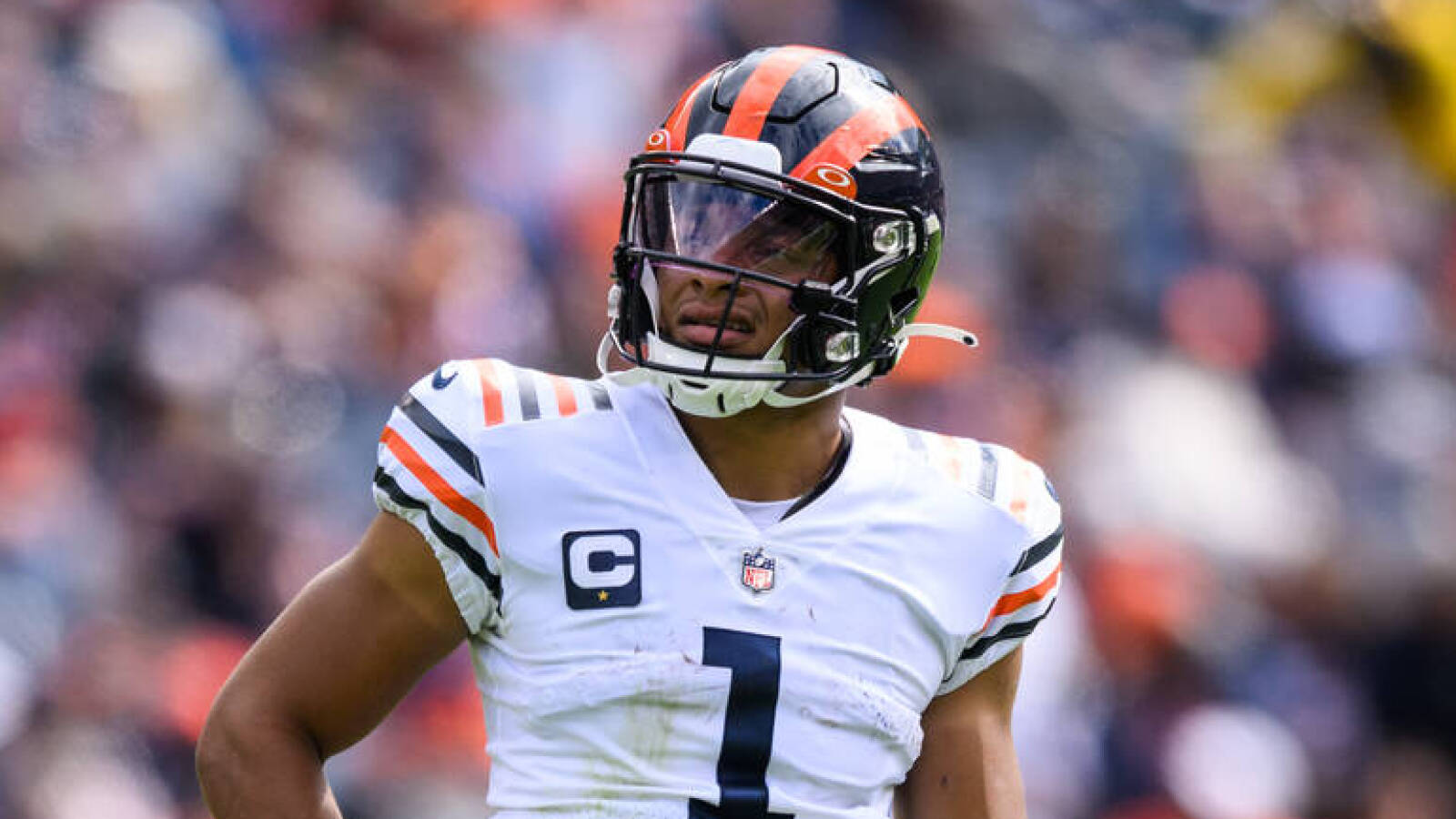 Remember when there was a conversation about Lamar Jackson before he was drafted by the Baltimore Ravens? Is he more of an NFL running back than a quarterback?
Jackson has answered that question and more over the past few seasons, but perhaps it's now Chicago Bears' second-year quarterback Justin Fields who needs to pick up the slack in that department.
Fields was taken by the Bears with the 11th pick of the 2021 NFL Draft out of Ohio State because of his incredible athleticism and upside. He's shown off the athleticism with his legs through the first 15 games of his career (515 yards and three rushing touchdowns), but where is that upside as a quarterback?
Matt Nagy hardly knew how to use Fields, which led to him being fired. Perhaps Matt Eberflus will hold the keys to unlocking Fields, but through three games things don't look all that promising.
Sure, the Bears are 2-1, which is good. The bad is that Fields has barely shown anything as a quarterback. Yes, he can be impressive with the ball in his hands, but who is he as a passer under Eberflus?
At least right now, Fields is a quarterback who is performing at a historically low pace.