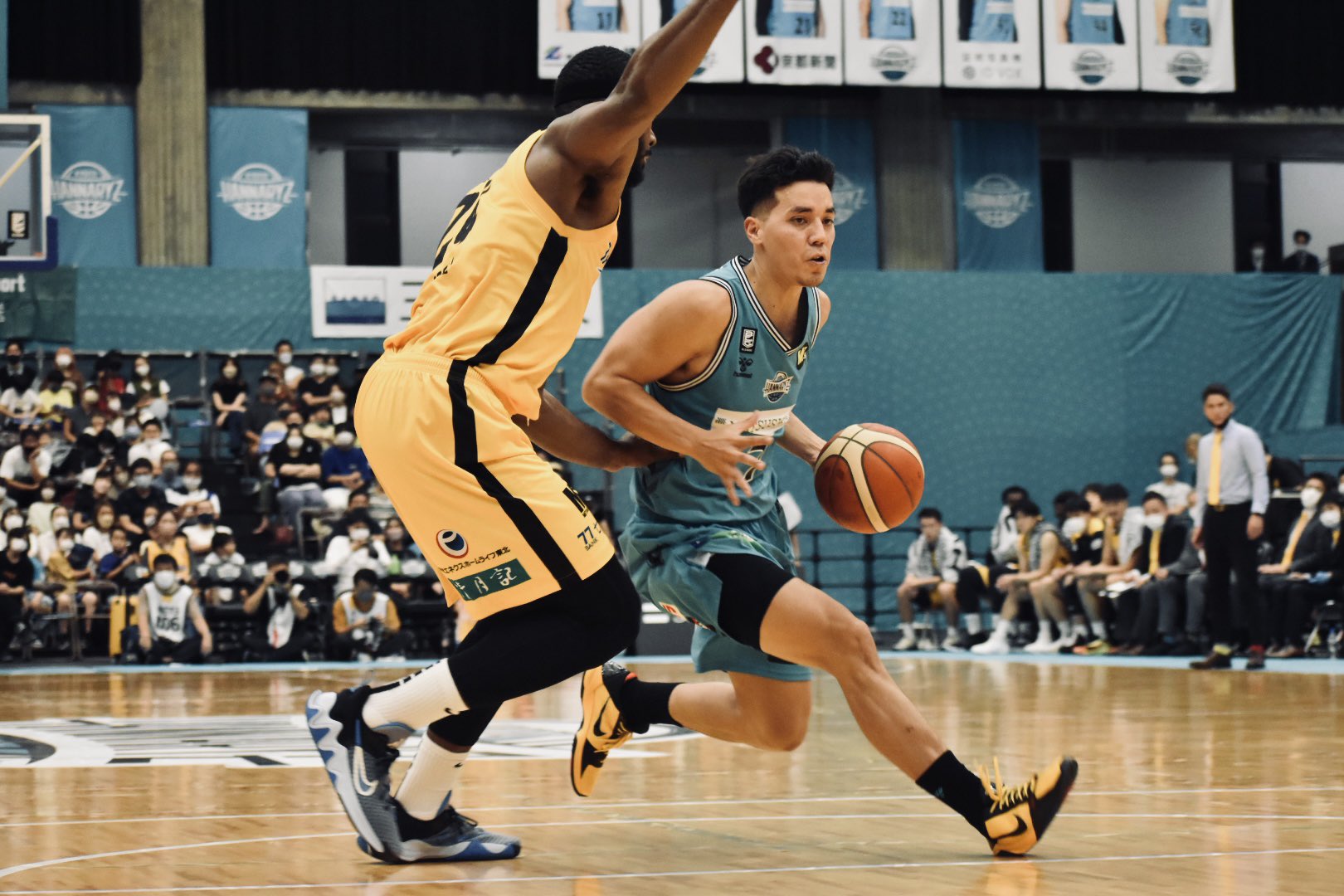 MANILA, Philippines—Kyoto Hannaryz squeaked past Sendai, 66-65, in the 2022-23 B.League season on Sunday at Kyoto City Gymnasium, redeeming itself from a blowout loss to the 89ers.
Yoshiaki Kubota led Kyoto on offense with 16 points on 60 percent shooting. Matthew Wright's woes continued with just five points with as many turnovers in 15 minutes of play.
Wright, the former Phoenix Fuel Masters standout in the PBA, went scoreless in Kyoto's 65-92 defeat to Sendai on Saturday where he missed all of his six tries from the field.
At Hamamatsu Arena, Thirdy Ravena's heroics were not enough to lift San-En over Kawasaki, 88-84.
Ravena scored 18 points on an efficient 64 percent shooting clip with eight rebounds and six assists. Yante Maten paced Neophoenix with 26 points and 17 rebounds.
Nick Fazekas powered the Brave Thunders with 21 points and 15 rebounds. Yuma Fujii added 14 in Kawasaki's win.
The Shiga Lakes also found themselves on the losing end, falling to the Gunma Crane Thunders, 92-71, at Ota City Sports Park Gym.
Kiefer Ravena also made the most of his 23 minutes of play with 11 points and six assists. Kelvin Martin was the leading scorer for Shiga with 19 markers.
Kaleb Tarczewski and Michael Parker combined for 32 points with 19 and 13, respectively for Gunma.
Akita blew past Levanga, 97-74, at Hokkai Kita-yale. 
Stanton Kidd and Shigehiro Taguchi powered the Northern Happinets with 18 each.
Brock Motum led Hokkaido with 18 in a losing effort while  Dwight Ramos finished with eight points, two rebounds and three steals.
Over at Okinawa Arena, Ryukyu pounded Utsonomiya Brex for the second straight night, 85-70.
Jack Cooley's double-double powered the Golden Kings with 17 markers and 10 boards. Ryuichi Kishimoto finished with 14 points while Jay Washington was not inserted into the game.
Josh Scott and Makoto Hiejima scored 12 points each for Utsonomiya.
Hiroshima outlasted Yokohama on its home turf at Sun Plaza Hall, 70-68. 
Kerry Blackshear Jr.'s hot-shooting night fueled the Dragonflies to the win with 25 points on a stellar 61.5 percent clip. Nick Mayo added 21 markers to Hiroshima's victory. Justine Balthazar went scoreless in only four minutes of play.
Charles Jackson went perfect on a losing effort, finishing with 22 without any missed shots (100 percent).
In the B2 division, Kumamoto scored an 84-81 win over the visiting Nagasaki side, which drew an all-around effort from Jordan Heading. Heading collected 11 points, three rebounds, two steals and two blocks.
RELATED STORIES