Animu media library by dominique coulon & associes
Appearing to float above its site in Porto-Vecchio, Corsica, the Animu Media Library by Dominique Coulon & Associés is designed to preserve the existing landscape. The library, built in collaboration with Amelia Tavella Architectes, is defined by concrete curves that circumvent the rocks of the site, as well as its many oak and olive trees. Reminiscent of a giant sculpture, the project has neither a precise front nor back, with its elevations facing
in all directions of the city. A gentle ramp leads users towards a special garden, thought of as a place for reading in the open air.images by Eugeni Pons
EMBRACING porto-vecchio'S NATURAL LANDSCAPE OF ROCKS AND TREES
With the guiding principle of the project being the preservation of the landscape, Dominique Coulon & Associés drew up a precise survey of every tree and every rock of the proposed site in Porto-Vecchio. 'The shape of the building is deduced from these characteristic elements, which we were anxious to preserve,' explains the studio. 
The project embraces the trees and rocks through its concrete curves, forming outdoor and indoor spaces that enhance the landscape's natural beauty. To the north, a sweeping curve encloses the open air garden, accessed via a ramp that makes its way through the trees, preserving the original topography. This open space features an area for reading, conviviality, exchanges and creation. There, one can find a herb and botanical garden, a sky observatory, an outdoor projection space, and a shaded terrace.
The project is developed to provide users with generous and comfortable spaces, linked both to urban life and the surrounding landscape. The interior is defined by fluidity and transparency, with functions following one after the other in a harmonious coexistence. Joyful and stimulating, the library's spaces feature abundant natural light while offering panoramic views of the city. 'It is the elements of the site that produce the plasticity of this project, echoing the landscape by revealing its beauty,' notes Dominique Coulon & Associés.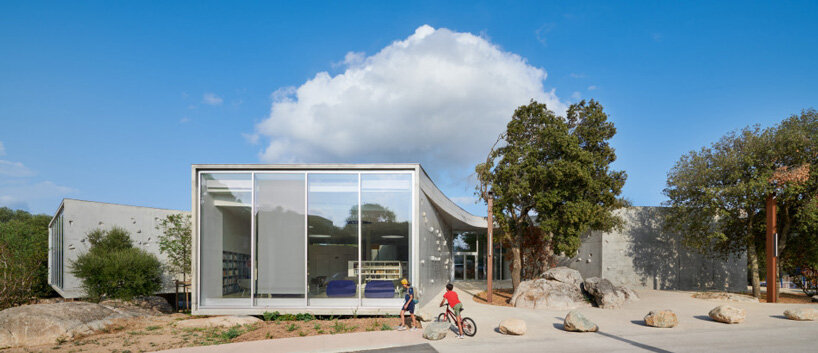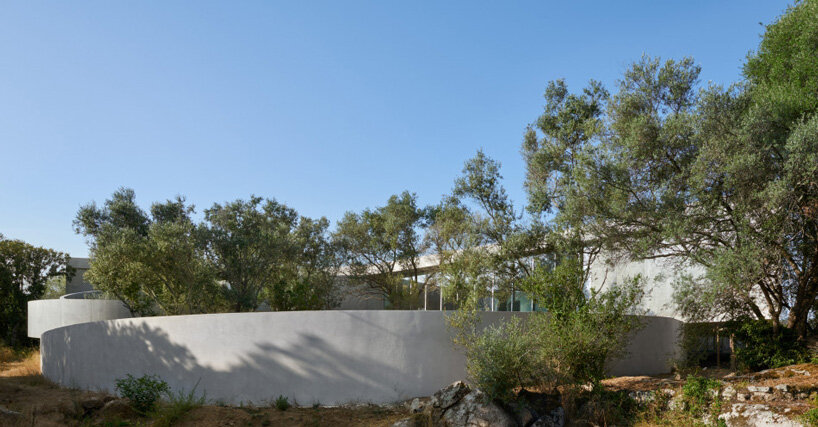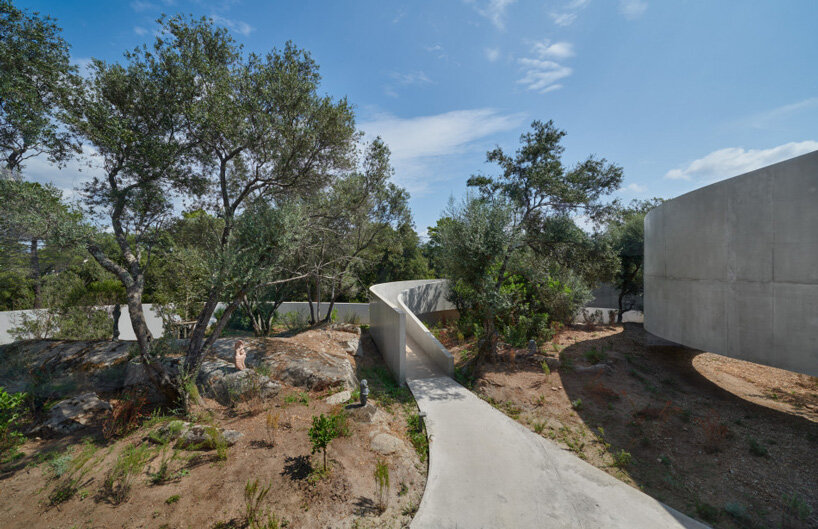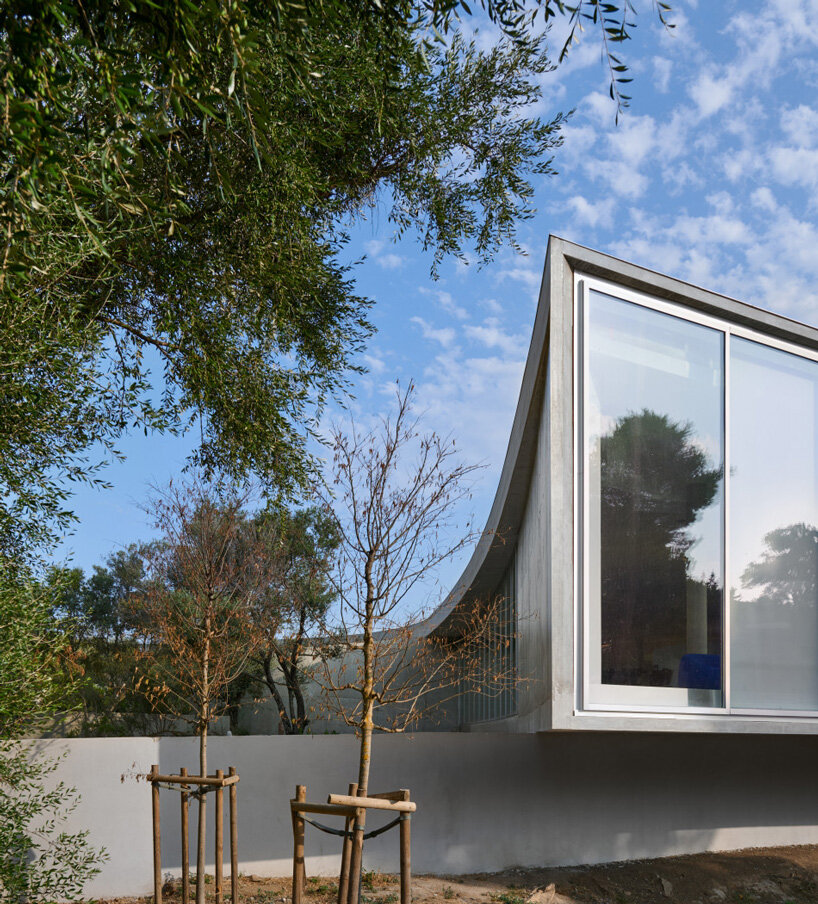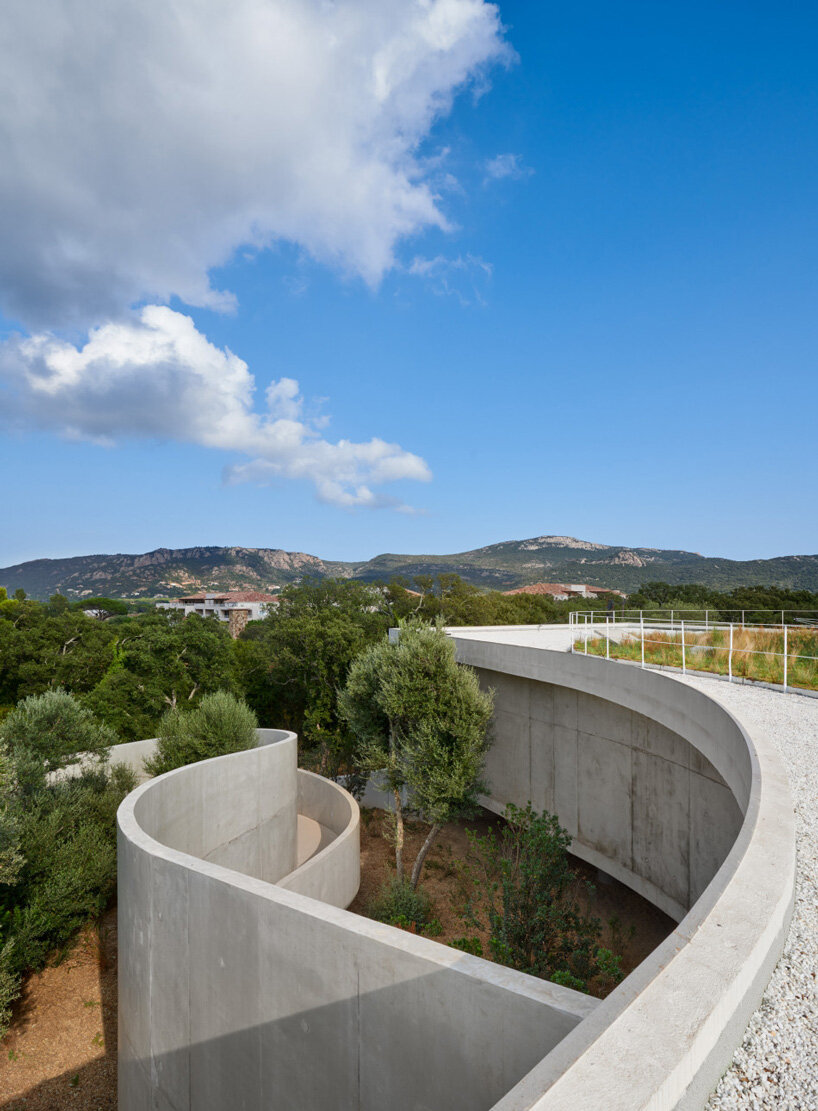 the curves of the structure envelop the landscape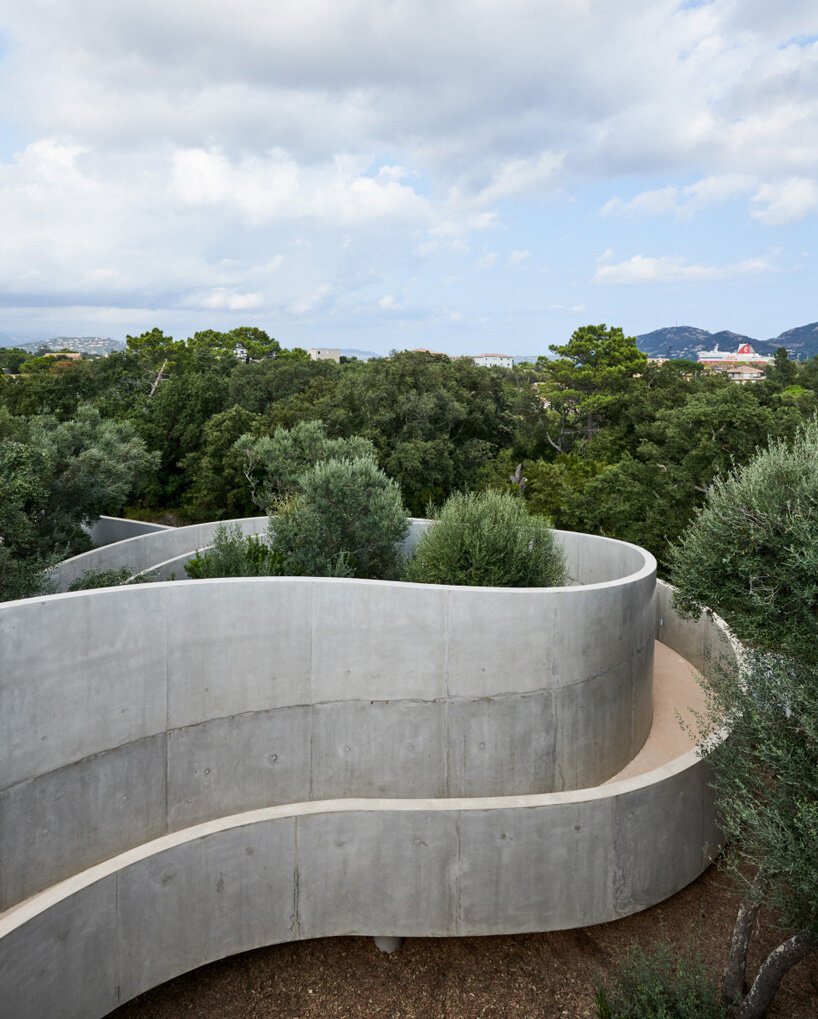 a gentle ramp leads to the library's open air garden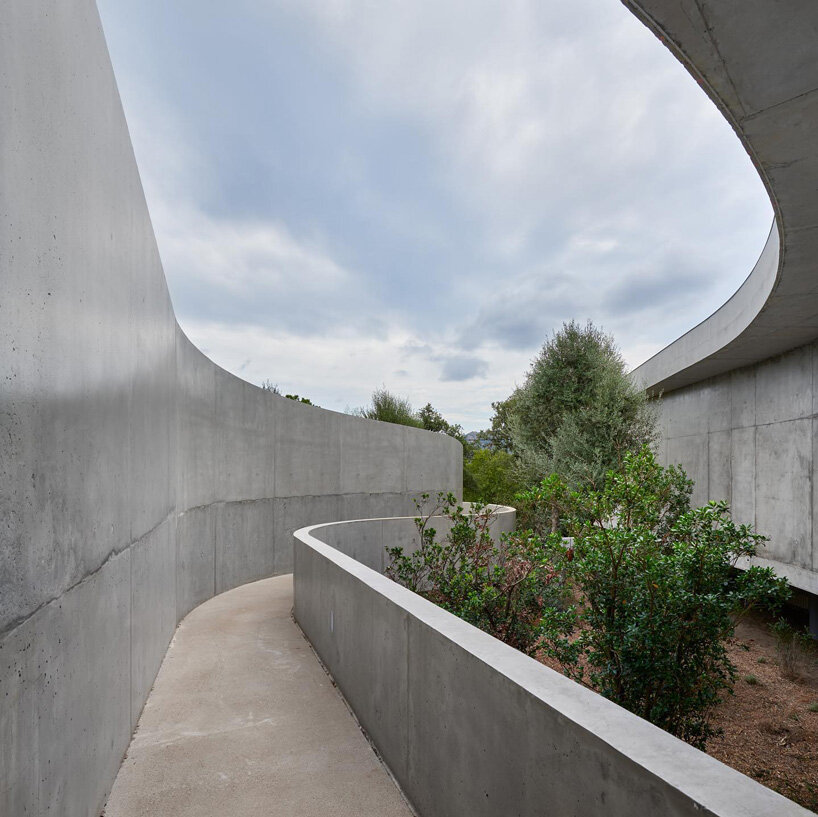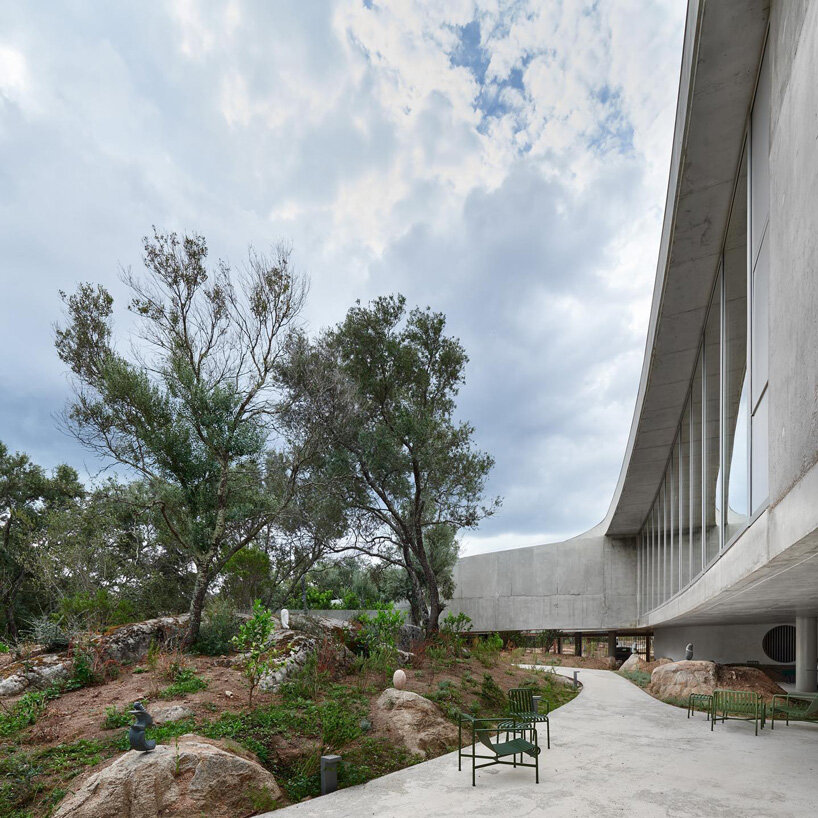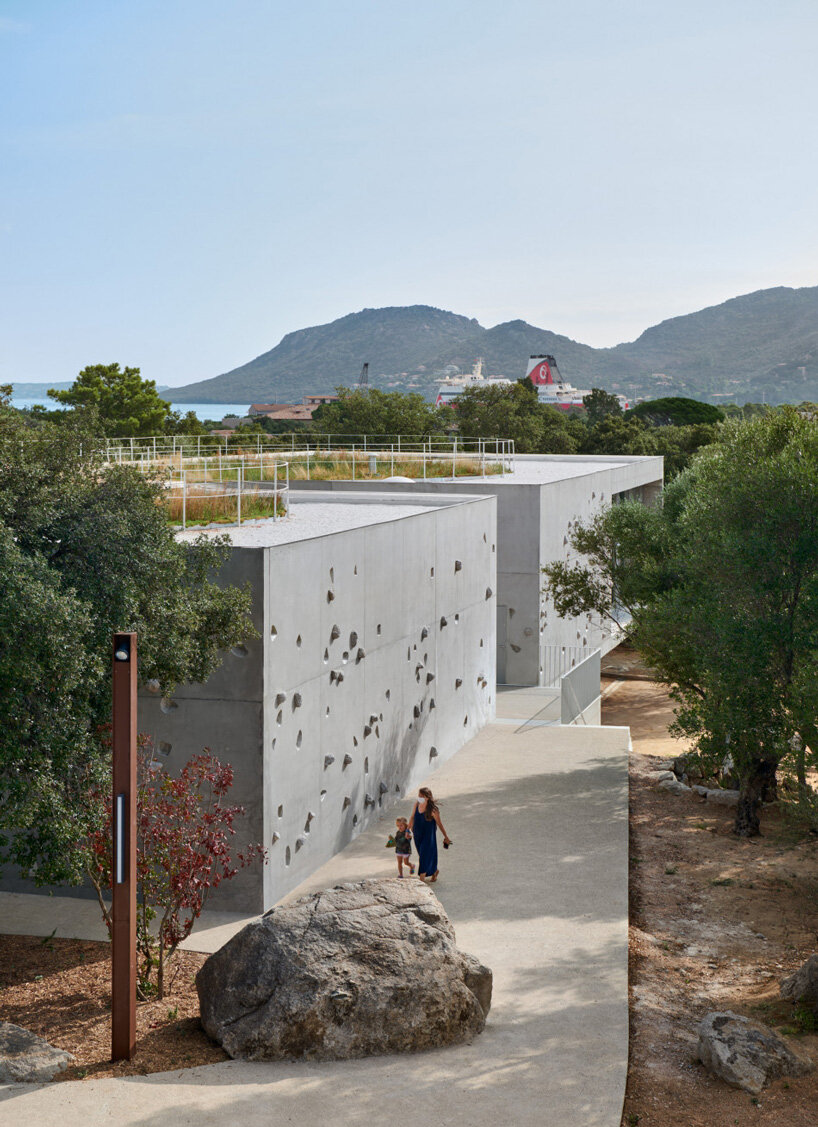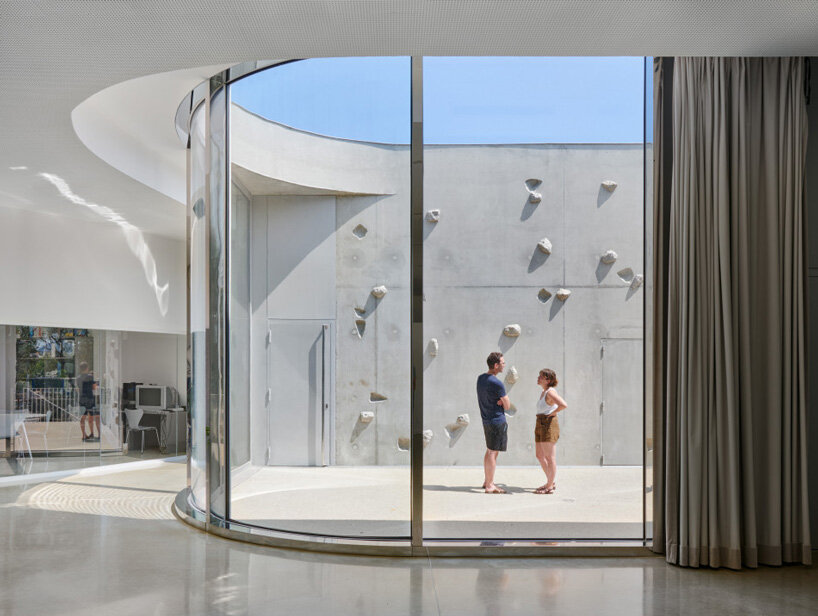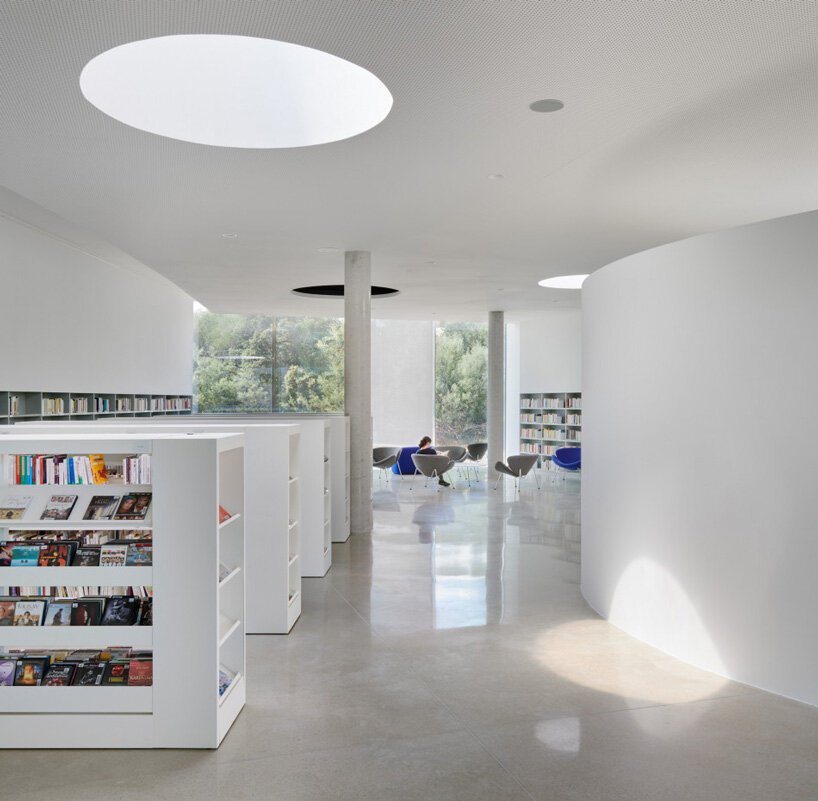 project info:
name: Animu media library
architect: Dominique Coulon & Associés
collaborator: Amelia Tavella Architectes
location: Porto-Vecchio, Corsica, France
client: Town of Porto-Vecchio [Corsica]
area: 1200 sqm
sofia lekka angelopoulou I designboom
sep 29, 2022