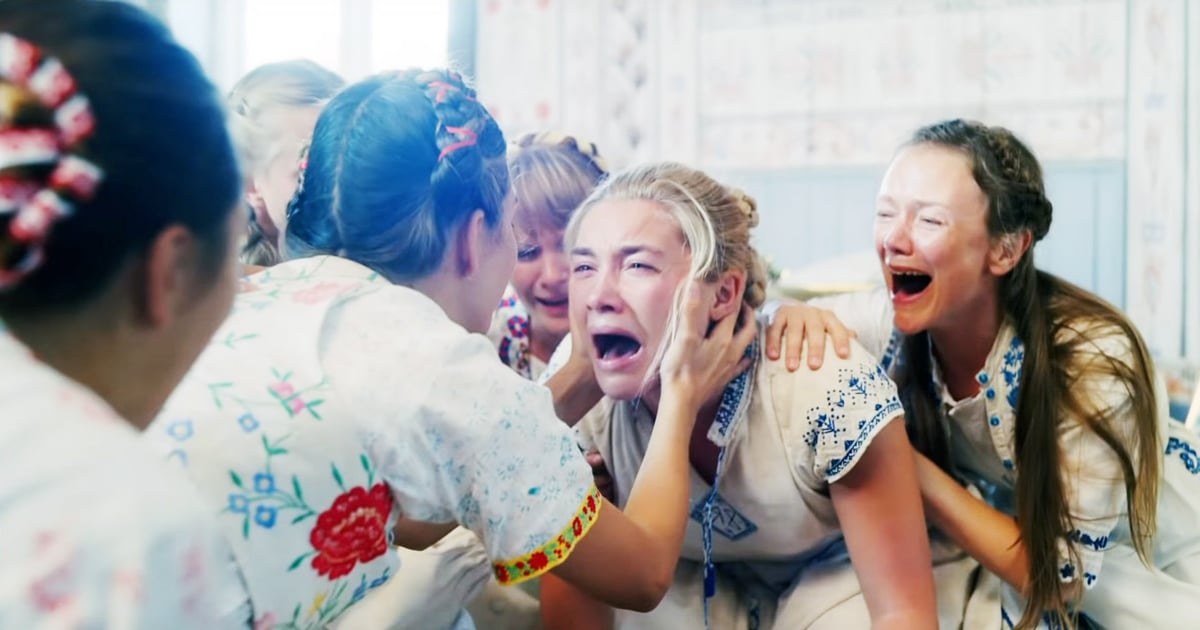 If you've seen Ari Aster's "Midsommar," then you're probably both scarred for life and wondering how you can dress up like the characters from the film for Halloween. Although the grisly A24 horror picture is definitely a terrifying flick, it also has some of the most vibrant, decorated, and gorgeous Halloween costume inspiration out there.
In a 2019 interview with Bustle, "Midsommar" costume designer Andrea Flesch explained the origin story behind the film's wardrobe. "[Director] Ari knew that he wanted to have [the Hårga] in white, and also that we have to do close as possible to Swedish folk costumes," she said. "But from there, I get to give my ideas . . . I found out that folklore in the whole world has something in common. So I started to search the whole world, what are the similarities in Swedish folk and other folk… and I found a lot. So the traditions were my idea, to use other countries' folk customs."
The costumes in "Midsommar" are brimming with colorful embroidery and hundreds of flowers, so if you're thinking of going big for Halloween, this movie is a great choice. While creating the floral mountain that Dani (Florence Pugh) wears in the horror-drama took five people over a month to create, per Vanity Fair, you can make your own version that's far less complicated.
Read ahead to see how you can dress up as Dani and the villagers — and yes, even the bear — for Halloween this year.