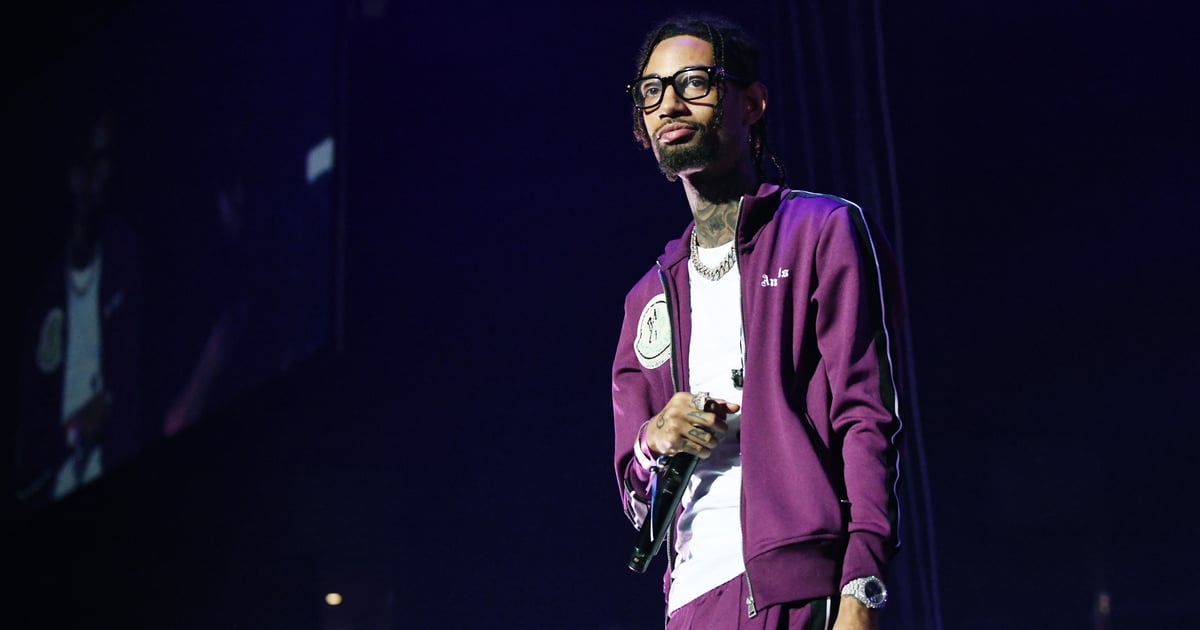 Freddie Lee Trone and his 17-year-old son have been charged with the killing of PnB Rock (real name Rakim Allen), Los Angeles County District Attorney George Gascón announced on Sept. 29. A woman by the name of Shauntel Trone also faces one count of accessory after the fact.
"The murder of Mr. Allen dimmed a bright light in the lives of his fans, friends and most importantly his family," District Attorney Gascón said. "The accused individuals' alleged actions in this case were heartless and cruel and robbed the world of Mr. Allen's talents."
He continued, "I thank the investigators who presented the case to my office. As we do every single day, we will work diligently to make sure that those responsible for taking the life of an innocent victim are held accountable."
Freddie was charged with one count of murder and conspiracy to commit robbery and two counts of second-degree robbery. His son was charged with one count each of murder and conspiracy to commit robbery and faces two counts of second-degree robbery. Meanwhile, Shauntel is set to be arraigned on Thursday at the Los Angeles County Superior Court, Compton Branch.
Per the Los Angeles Police Department, Freddie is still on the run from authorities and the minor was arrested on Tuesday, Sept. 27.
PnB Rock — who hailed from Philadelphia and rose to fame in 2016 for his hit "Selfish" — was fatally shot during a robbery at a Roscoe's Chicken & Waffles restaurant in South Los Angeles on Sept. 12. Los Angeles Police Capt. Kelly Muniz previously told the Los Angeles Times that the shooting took place around 1:15 p.m. PT, shortly after the rapper's girlfriend, Stephanie Sibounheuang, shared a photo on her Instagram Story with their location tagged.
In the wake of the shooting, several stars have shared messages of condolence and support for PnB Rock and his family. Meek Mill tweeted, "Rip dawg you didn't deserve that…. Every time I see one of my friends bleed out on camera or killed on camera, I feel a sick feeling I can't even really explain… it puts me more and more back in survival mentality!" Meanwhile, Nicki Minaj shared one of her fondest memories with the late rapper, writing, "He was such a pleasure to work with. Condolences to his mom & family. This makes me feel so sick. Jesus. #SIP #PnbRock 🕊."
PnB Rock was 30 years old. He is survived by his two daughters, Milan and Xuri.